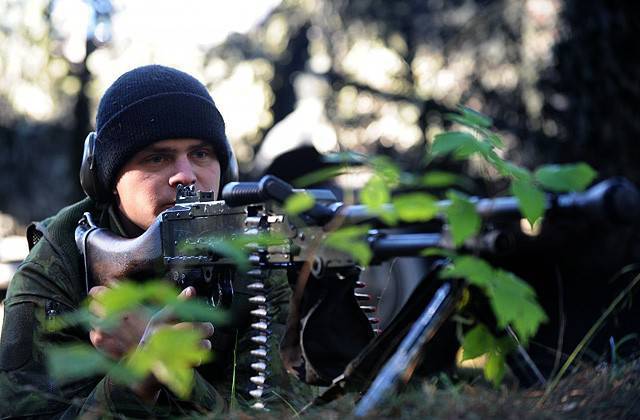 Alexander Khramchikhin analyzes the armed forces of Russia's western neighbors
At the moment, the Armed Forces of Russia (VS) are in reality somewhat better than their reputation in society. In the past five years, the internal situation in the Armed Forces has improved, the intensity of combat training has increased significantly, including strategic exercises that have become regular. At least some kind of rearmament began, albeit chaotic and unsystematic, but such is better than none.
The main problems of our Armed Forces now lie outside the Armed Forces themselves. First, it is the lack of government strategy for their development. Secondly, it is the degradation of science, education and industry. All these factors will hit us inevitably and very strongly in the medium and long term. However, at the moment, the Armed Forces of the Russian Federation are relatively adequate to the geopolitical situation (except for BBO and Pacific Fleet, but tomorrow the war will not start there yet).
In this case, we must not forget that everything is known in comparison. In the post-Soviet space at the same time with the Russian 14 armies appeared (the sun of the unrecognized states will not be discussed here, because this is a very specific topic). After two decades, we can conclude that the Armed Forces of the Russian Federation are the best in the former USSR. The point is not that they are the largest (this is natural) and that they have nuclear
weapon
(it is still not applicable in the vast majority of conceivable wars and conflicts). The fact is that they are the most combat-ready. But this is not guaranteed to us. Moreover, in 1990 and almost all 2000, it was impossible to say so, we were not the best. However, our former compatriots missed much more chances than ourselves.
Virtual armies of the Baltic
The Baltic countries did not recognize themselves in 1991 as the successors of the USSR and, accordingly, their Armed Forces - heirs of the Soviet army. Of course, in their size their army could not be compared with the armies of the Slavic and even Transcaucasian CIS countries. Nevertheless, they could be very efficient and strong like, for example, the armed forces of Finland or Sweden.
Today Lithuania, Latvia and Estonia have been members of NATO for almost 10 years, but their armed forces are still something semi-virtual. None of them have
tanks
, BMP, self-propelled guns, self-propelled guns, MLRS, combat aircraft and helicopters, air defense systems (except for a small number of portable ones), submarines, ships and boats with at least some missiles. All three armies are dumps of old armored personnel carriers and towed guns and mortars, and in very small quantities.
However stronger than others today is Lithuania. Its ground forces include a mechanized infantry brigade with a good name "Iron Wolf" and an engineering battalion. In service - a little more than two hundred armored personnel carriers (mostly American M-113 "boxes"), about two hundred old guns and mortars, eighteen Javelin anti-tank systems, and eight Stinger anti-aircraft systems. However, in the Air Force there are twenty-one Swedish RBS-70 MANPADS. There are two training aircraft L-39ZA and six light and medium transport aircraft. In the Navy - eight patrol ships, boats and minesweepers.
The Armed Forces of Latvia consist of one infantry brigade and several separate battalions of ground forces, armed with up to eighty guns and mortars, twelve Israeli Spike ATGMs, twenty-four RBS-70 MANPADS, twenty-two anti-aircraft guns. However, Latvians also have three tanks - half a century old T-55 veterans. It's impossible to count them as a strike force, therefore they are used for educational purposes. The Air Force has five light transport aircraft (four An-2 and one L-410) and six transport helicopters. In the Navy - about twenty patrol ships, boats and minesweepers.
The Estonian Armed Forces - again, one infantry brigade and several separate battalions, ninety-six armored personnel carriers, about three hundred thirty guns and mortars, twenty-five Mistral air defense systems. In the Air Force - two An-2 and four light helicopters, in the Navy - three old British minesweepers used as patrol ships.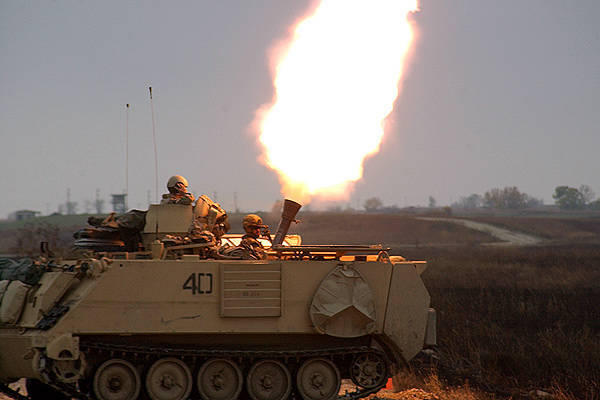 M-113. Photo: Fort Riley Public Affairs Office April Blackmon / AP
Of all the few weapons listed above, only the ATGM and MANPADS are relatively modern, but there are too few of them, and the MANPADS are also too small for the height and range of fire. All the rest of the Baltic countries equipment is frank scrap metal, which was donated to them by the NATO countries, as well as by Finland and Sweden, because it is cheaper to donate than to dispose of. There is no mention of the development of a Baltics own military-industrial complex.
The level of combat training of all Baltic armies is about the same as that of other European members of NATO, that is, their fighters do not suffer from a penchant for heroism and self-sacrifice. Against the Russian Armed Forces (even if we mean only the grouping of the Western Military District during peacetime), they can be considered non-existent. Whether NATO will in case of anything protect these three most worthy members is an extremely interesting question. In Vilnius, Riga and Tallinn, this has been strongly doubted for some time. And, I must say, they have certain grounds for these doubts (it is very indicative that not a single NATO base has appeared in the Baltic countries, although the leaders of these countries actively invite them). Apparently, being inside NATO quickly relieves illusions about the alliance, than observing it from outside. Interestingly, these doubts do not encourage the leadership of the Baltic countries to seriously do something to strengthen their Armed Forces. The standard of living in these countries is not very high, so their governments are not ready to lower it even more for the sake of strengthening their defenses.
Doubtful army of Moldova
Typologically, another post-Soviet army, Moldavian, is very close to the Baltic Armed Forces. She is also almost virtual. True, Moldova has three infantry brigades, and one more artillery and even a special forces battalion. But in service - only a little more than two hundred BMD and armored personnel carriers and about one hundred and fifty artillery systems (including, however, eleven MLRS "Hurricane"). There are also one hundred and twenty ATGMs and up to forty anti-aircraft guns. From combat
aviation
in the face of thirty-four MiG-29 fighters, Moldova itself refused, having sold almost all of these aircraft to Romania, Yemen and the USA. Today, only three MiG-29s remain in Moldova for storage, Chisinau hopes to sell them somewhere. There are six irreplaceable "corn bombs" An-2, and one more An-26, as well as four Mi-8 helicopters. Ground-based air defense consists of one regiment (12 launchers) of the S-125 air defense system; its combat effectiveness is extremely doubtful. Moldova does not have money to buy new equipment, it is generally strange to talk about the development of its own military-industrial complex. Bucharest is providing some assistance to Chisinau. Romania formally has a fairly powerful military-industrial complex, but its products, objectively speaking, are not really needed even by its own aircraft due to low performance characteristics.
The Belarusian army is the most efficient
Of course, such small countries as Moldova, Latvia, Lithuania and Estonia cannot have large aircraft. But so insignificant they may not be necessary. However, these four countries, along with Montenegro, have the weakest armies in Europe (not counting, of course, the dwarf states that have no armies at all). And there is no reason to expect that this situation will change in the best direction for these countries.
The complete opposite of this four until recently was Belarus. Throughout almost the entire post-Soviet period, it was her army that was the best on the territory of the former USSR — relatively small, but very powerful, with an excellent level of combat, moral and psychological training, and very popular in society. Belarus was lucky in the sense that its Armed Forces became the former Belarusian VO SA - a very high-quality unification of the second strategic echelon, equipped with a large number of the most modern weapons at that time.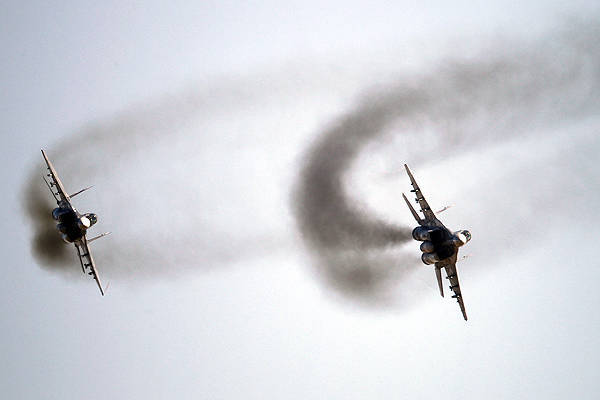 MiG-29. Photo: Dmitry Rogulin / ITAR-TASS
The Belarusian military industrial complex produces a variety of electronics (automated control systems, communications and intelligence, and so on), which is very popular in Russia and several other countries of the near and far abroad. The repair companies of the late SA, which were in Belarus, in addition to their main tasks, mastered the modernization of armored vehicles, artillery, and aviation. Interestingly, Kazakhstan chose to modernize its Su-27 not in Russia (the country of origin of this aircraft), but in Belarus. The air defense system of Kazakhstan will also apparently be built by Belarus, modernizing its air defense system and supplying the ACS. In addition, Belarus has mastered the production of such a class of equipment as drones that is scarce in the former USSR.
However, in recent years, the trend has begun to change. For almost the entire post-Soviet period, Minsk lived very well on actual subsidies from Moscow. As is known, Belarus received Russian oil at domestic prices, processed it at its best refineries in the former USSR, and then sold refined oil products to the EU at world prices. Income from this operation and provided the Belarusian "economic miracle." In particular, there was enough money for good aircraft. After Russia canceled this practice, the "miracle" ended. The standard of living in the country has plummeted among all of its inhabitants, including the officers. There were problems with combat training and, especially, with the procurement of new equipment. Something, however, Russia supplies at domestic prices, but these are only ground-based air defense systems: the C-300PS air defense systems (now not very new) and the Tor-М2 air defense system (the newest ones, but these are short-range air defense systems). Moreover, the problem is the content of the available technology. In 2012, the Su-24 front-line bombers (at least one third of these aircraft had already been sold to Sudan) and the Su-27 fighters were earlier withdrawn from the country's air force.
Now in the Armed Forces of Belarus - two command (Western and North-West), which include three mechanized, two mobile (air assault), one special forces, two missile, five artillery, two ground defense brigades, five anti-aircraft missile and two radio engineering brigades of the Air Force and Air Defense. There are about one hundred tactical and operational tactical missiles, about 1400 tanks, 2100 - infantry fighting vehicles and armored personnel carriers, about 1300 artillery systems, up to eighty combat aircraft (approximately equally divided Mi-29 fighters and Su-25 attack aircraft), twenty-one combat helicopters Mi-24, more than one hundred and fifty transport helicopters. Despite the problems described above, this is more than enough to ensure the country's defense. In a couple of days, the Armed Forces of Belarus can seize the Baltic countries (even without Russian assistance), they are stronger than the Polish Army, which today, as it is not surprising to someone, becomes the strongest army in NATO (of course, after the Armed Forces of the USA and Turkey and without nuclear arsenals of Great Britain and France). The Bundeswehr is quite on Belarus's shoulders, but there's nothing to say about all the other European armies.
The outlined shortage of combat aircraft in the Belarusian Air Force will be compensated by the deployment of a Russian air base in the country, on which the newest Su-30М2 will most likely be stationed. It's hard to say how much the Belarusian president really likes it. But these are the current realities. The Russian Armed Forces caught up with their Belarusian colleagues in quality, deliberately bypassing them in quantity. At the same time, the only potential adversary of Belarus (for purely geographical reasons, this is only NATO), every year there are more and more problems with quantity and quality. Therefore, in the foreseeable future, despite the growing problems, the Armed Forces of Belarus can be considered quite successful and adequate to the geopolitical situation.