The number of aircraft at the Russian Kant airbase in Kyrgyzstan will double by December 2013, commander of the second command of the Air Force and Air Defense of the Central Military District of Russia Viktor Sevostyanov said at a ceremony marking the tenth anniversary of the opening of the base.
"It was decided that by December of this year the number of aircraft will be at least doubled," he said.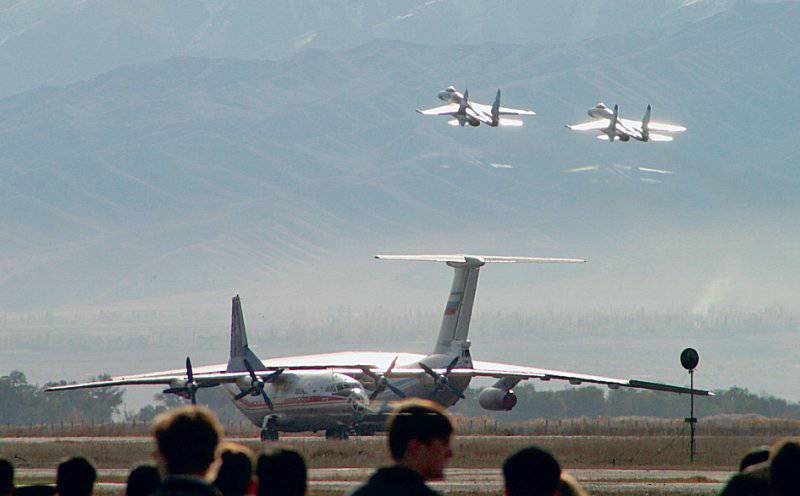 The flight strength of the military unit will also be increased. According to the commander, it was also decided that the military personnel of the base will not be limited to any time spent on the base.
On Saturday, a solemn ceremony is held in Kyrgyzstan dedicated to the 10 anniversary of the opening of the CSTO base, reminds RIA "
News
».
Kant airbase was opened in 2003. She is
aviation
component of the Collective Rapid Deployment Forces of the CSTO.
The airbase was rented for 49 years in 2009, and, according to the terms of the relevant agreement, it can be extended for 25 years. Each year, Moscow pays Bishkek more than 4,5 million dollars for this base.
It should be noted that in the autumn of 2009, negotiations began on the creation of a joint Russian military base in Kyrgyzstan instead of the four military facilities that are currently separate: the submarine test base
weapons
in Karakol, a military communications center in Kara-Balt, a radio seismic laboratory in Mailuu-Suu, and an air base in Kant.
Moscow explained this by the fact that all the Russian bases located in Kyrgyzstan were regulated by various agreements and stayed there under different conditions. Creating a single database can simplify the process of managing and providing this facility.