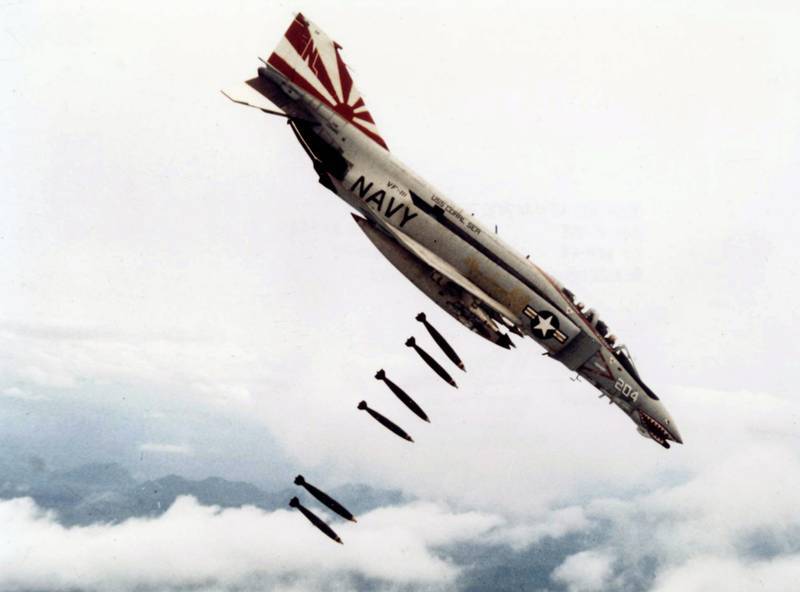 On June 29, the German Air Force said goodbye to the last F-4 Phantom 2, in the military
aviation
There were 263 aircraft of this type in the country, combat vehicles served as reconnaissance, fighter-bombers and air defense fighters for 41 years, Strategy Page 26 July reports.
The withdrawal of the German Phantoms is part of a growing global trend. In 2010, the South Korean Air Force pulled the last "Phantom" out of 222 units out of service. Outdated aircraft (plus F-5 light fighters) were replaced by 40 F-15K and 180 F-16 fighter-bombers.
But not all countries are ready to abandon the F-4. In the 1970-ies, Iran purchased 225 aircraft of this type, currently operating several dozen "Phantoms". Iranians get spare parts for them through a smuggling network, some less complex components and components are produced in Iran. Some countries continue to use the F-4, as this aircraft is still quite effective for striking ground targets.
A total of 5195 machines of this type were manufactured, of which almost 8% continue to be part of the military aviation of the countries of the world, the US Air Force converted approximately 100 "Phantoms" into unmanned targets. In the 1950s, the F-4 concept was very progressive. A double fighter-bomber with an 28 t take-off mass could carry 8 tons of combat load in the form of bombs and missiles. The normal combat radius is 700 km, the average flight duration is about 2 hours.
The F-4 was also one of the first jets to fly safely. The reliability of combat aircraft from a decade to a decade only increases, despite the increasing complexity of design and equipment. For example, at the beginning of the 1950-s, the American F-89 jet fighter had an 383 accident rate on the 100 thousand flight times. F-4 in 1990-s had a level of only 5 crashes on 100 thousand hours. Modern "Phantom" Russian fighter MiG-21 / 23 / 27 had an accident rate in 10-20 times higher. Double "Phantom" was popular among the pilots, was one of the few aircraft, widely represented on aircraft carriers. The aircraft has been modernized many times (electronics and
weapon
) and for many years remained an efficient and competitive fighting vehicle. The modern "Phantoms" are already 53 of the year, probably the last of them will go to
history
at the age of 60 years.