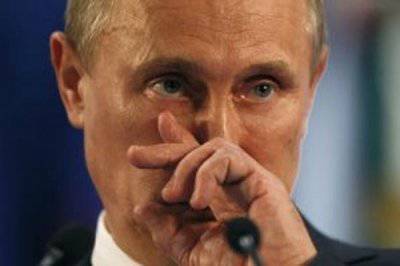 Tehran (FNA) - Israeli Prime Minister Benjamin Netanyahu, while in Shanghai, received a sharp reprimand from Russian President Vladimir Putin with a warning that Russia will not tolerate further Israeli attacks on Damascus and will react.
Putin did not say how, but he announced that he had ordered the acceleration of deliveries of advanced Russian
weapons
to Syria.
Israeli military sources Debkafile revealed that the Russian leader was referring to the C-300 system and the Iskander (SS-9 Stone according to NATO classification) capable of carrying the 720K26 nuclear warheads, which are sufficiently accurate to hit a target within a meter radius at a distance of 5 kilometers .
In his telephone call to Netanyahu, the Russian leader advised the prime minister to be sure of this and keep this in mind.
Since the Syrian air defense teams have already been trained in Russia to handle the C-300 systems, they can be commissioned as soon as they land as a result of one of the daily Russian air traffic to Syria. Russian representatives will monitor their deployment and prepare them for work.
Moscow is responding not only to the Israeli air operations against Syria, but also in anticipation of the impending decision of the Obama administration to send the first arms shipments to the Syrian rebels.
Intelligence agencies in Moscow and the Middle East accept as obvious that by the time Washington makes public this decision, some Syrian rebel factions will already be armed with American weapons.
The fact that the measure was put into operation was shown by the introduction on Monday of the chairman of the US Senate Committee on Foreign Relations Bob Menendey legislation allowing the US to provide weapons and military training to Syrian rebels.
US military instructors have worked with Syrian rebels in training camps in Jordan and Turkey for several months. Thus, the provision of weapons to them depended only on the decision in Washington, an Israeli website asserts.
Putin's message to Netanyahu was intended to reach a wider audience than Jerusalem — also Barack Obama in Washington and Chinese President Xi Jinping in Beijing on the eve of talks with Netanyahu there on Tuesday.