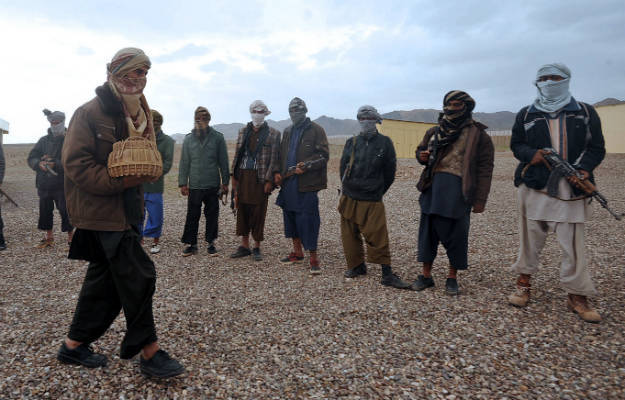 "I do not know how
weapons
the Third World War will be conducted, "Albert Einstein warned President Truman," but the Fourth is like sticks and stones. "
There is no sense in arguing with Einstein, he is undoubtedly right about the Fourth World War. However, in the famous saying of Einstein, it was suggested that, right up to the moment when we slide back into the Stone Age, the technologies of warfare will develop only in one direction: they will become more advanced, complex, perfect and deadly.
Today, much of what has been said about future wars supports this assumption. We are convinced that the flywheel of innovation rotates in one direction. High-tech measures of one side will lead to reciprocal actions of the other side, which will be met by even more perfect countermeasures, and so on ad infinitum - or until some Einstein catastrophe ends the cycle, throwing us back into the era of sticks and stones.
However, in Einstein's warning words one detail is missing: despite all our technical development, the war never went beyond simple sticks and cameos, and even today their destructive power remains surprisingly wealthy.
Technological teleology
It is easy to forget about the continuing role of stick and stone. When we think about
stories
military affairs, we are constantly coming to mind constantly increasing technology. Without a doubt, the history is full of examples of the escalation of technological cycles "measure, countermeasure and countermeasure". With the increase in the deadliness of swords and spears, armor became thicker. With the increasing weight of armor, horses were needed to increase speed and maneuverability, and with the creation of the stirrup, the lethal effectiveness of cavalry increased. The development of large bows paved the way to war at a distance and reduce the number of cavalry troops armed with swords and spears, however later muskets and artillery replaced big bows, automatic weapons replaced single shooters and so on to the atomic bomb - to which Einstein's work paved such an ambiguous path .
Or consider the electronic warfare. For example, during World War II, Allied forces developed an active hydroacoustic station for detecting submerged German submarines, while high-frequency radio direction finders installed on ships were used to intercept radio signals sent by submarines. Then Germany equipped its submarines with radar detectors, as a result of which the Allies developed a centimeter-range radar, which German detectors could not detect. In an air war, the evolution of radar systems to detect approaching aircraft led to the use of reflectors and the development of systems for generating radar interference, which in turn led to countermeasures aimed at complicating noise generators for frequency hopping and homing at the radiation source.
In each of these cases, technological innovations in military affairs led to new innovations by the enemy, and today, as during World War II, we are often inclined to assume that such technical escalation is inevitable.
It is this assumption that underlies the modern vision of not only the paradigm of warfare in the air and at sea of ​​the Pentagon, but also of cybernetic threats. In the cyberspace, the development of Internet communication systems is opposed to the development of new methods for their detection and disruption of Internet communication. The application of cyber attacks has led to the development of new cyber defense, which has led to new and more sophisticated cyber attack technologies. Similarly, the paradigm of waging war in the air and at sea is based on the assumption that technology is moving forward: the air and sea supremacy of the United States stimulates almost equal competitors, that is, our sworn friends, such as China, to develop technologies of absolute domination. And thus, following the logic, we must invest in technologies to counter these measures.
Of course, this usually requires money and a lot. Significant investments in the Air Force and Navy are also usually required, two types of troops, relatively speaking, pushed aside over decades of a slow, sluggish land war in Iraq and Afghanistan. Afraid of being out of work, the army and marines are promoting their high-tech vision of the future. As stated by Lloyd Freeman in the article, the marines need to be transformed, since "in future conflicts [the ground forces] will play only a secondary role. Ground forces will no longer win wars. For them, computers, rockets, planes and drones will do this. " In the future, as Freeman states, the slogan "every marine is a rifle" will need to be transformed into a new concept "every marine is a PAN (advanced
aviation
gunner). " "The Marines will master dozens of different communication platforms and become experts in them," Freeman continues. "They will be giving real-time video."
Perhaps, yes, maybe not.
And this is what we seem to be in a hurry to forget: the development of military technology can go in both directions. There is no teleology in biological evolution: the simple does not necessarily become complicated, and as long as life forms change and evolve in response to both random mutations and environmental conditions, they are not necessarily "going forward." In modern military science, the same is true: high-tech measures are not always compensated for by more high-tech measures. Sometimes the exact opposite is true: low-technology ones are the most effective countermeasures - and this has been demonstrated in history as often as the opposite.
We certainly know about it. We just don't like it.
Sticks and stones in Afghanistan
Consider the very recent experience of the United States in Afghanistan. The United States entered the battlefield with overwhelming technological superiority, and at the same time new weaknesses. The Taliban, low-budget, but no doubt resourceful, the enemy, quickly developed low-tech responses to our high-tech weaknesses.
Unable to prevail in direct confrontation with US troops, the Taliban, for example, began to resort to the use of improvised explosive devices (IEDs), made of scrap materials and powered by mobile phones. In response, we began to install expensive cellular silencers on cars, designed to prevent the detonation of IEDs from a long distance, when our troops drove alongside them. Often, such silencers disrupted our own communications systems. Their use led the Taliban to use IEDs with a mechanical fuse. We responded to this by equipping our troops with a subsurface radar designed to detect the signature of the metal components of the VCA. To which the Taliban responded by further improving sticks and stones, creating an IED of push action from foam rubber, plastic and wood.
We are faced with similar low-tech countermeasures in other areas. We made large-scale investments in encryption and surveillance technologies, created, for example, to prevent encryption from being used by the adversary, but since we took it for granted that a potential adversary would follow the same high-tech track when developing their communication systems, we allowed our capabilities to degrade. detect simple FM radio stations.
Most of the time, the Taliban troops do not bother with encryption, they openly communicate through simple walkie-talkies, using a large number of mobile FM repeaters to transmit weak signals over long distances. Initially, US troops did not have the equipment necessary to intercept such broadcasts and, as reported, were forced to buy to listen for cheap "available scanners of radio wave bands in the bazaars of Kabul." The equipment needed to intercept Taliban radio communications has become standard, but it has proved much more difficult to find the enemy himself, since we can find relay towers, but not the Taliban with his walkie-talkie.
Al Qaeda is also a learning organization. Faced with a threat from American UAVs, al-Qaeda, according to incoming data, resorts to low-technology countermeasures, advising militants to use dirt and grass mats to disguise technology from air observation. Such tactics will not have long success, but it can be argued that in the coming years, al-Qaeda will find new low-technology means to counter American drones.
Now you have a general idea. Sometimes high-tech measures lead to high-tech countermeasures, however, sometimes high-tech measures lead to low-tech countermeasures. What is worse, because of the unjustified belief in our technological superiority, we become dangerously vulnerable to such low-tech techniques.
The moral of this story is
Some will tend to write it off as an artifact of the unfortunate US land wars after 11 September. Despite the fact that 65000 US troops are still in Afghanistan, we have already started to lose interest in this war and its lessons. We had to think better.
In 1970's, we convinced ourselves that there would be no more Vietnamese, and turned away from any experience we had during this cruel, protracted conflict (understanding the nature of asymmetric and guerrilla war, the strength of nationalism and the risks of occupation). Then, in Iraq and Afghanistan, we painfully re-learned many of the harsh lessons of Vietnam - just at the time when the heat of the war was asleep, and the public had lost interest in it.
Now many leaders of both military and civilian world are ready to repeat our post-Vietnamese ritual of escape from reality. There will be no more Iraq and Afghanistan, we say to ourselves, we will not invade or occupy territories with large ground forces, and also we will not participate in intricate anti-terrorist operations or operations to maintain stability, so we don't have to remember our mistakes, we'll just go on. The lessons of Afghanistan will not be applied in future wars, because future wars, if they are, will be high-tech conflicts with highly developed countries or opponents supported by such countries.
Perhaps, yes, maybe not.
The point is this: even if the proponents of cyber wars and the concept of warfare in the air and at sea are right, even if future wars are fought with high-tech developed countries - a big mistake to think that sticks and stones will not play a role in such wars.
In the end, it took the Taliban a surprisingly short amount of time to understand that the sophisticated technology of the United States can easily be confronted with low-tech techniques. Why should we think that almost equal to us state, such as China, did not pay attention to it?
Rosa Brooks is a law professor at Georgetown University and a senior fellow at the Schwartz Program at the New America Foundation. She served as adviser to the US deputy secretary of defense for the period from 2009 to 2011, and before that she was a senior adviser at the US State Department. Her weekly column comes out every Wednesday. At the same time, she publishes her blog "By Other Way" (By Other Means).