Bomber aviation strikes Ukrainian Armed Forces positions in Vugledar for the third day in a row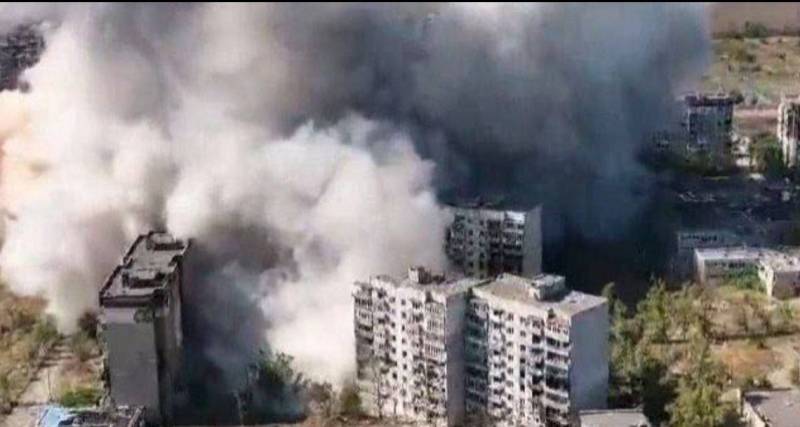 Over the past three days, the Russian Aerospace Forces have been systematically striking at Ukrainian military personnel holed up in Ugledar.
Ukrainian units in this city use exactly the same option as they did in Artyomovsk. They turn the upper floors of high-rise buildings into firing points, placing grenade launchers, ATGM operators, snipers, and machine gunners there. Also, the upper floors of buildings are used as observation posts.
In the basements of high-rise buildings, places for accommodating personnel and caches are equipped
weapons
and ammunition.
Russian troops have not yet begun to storm the city, since precisely because of the presence of numerous enemy firing points in high-rise buildings, this is fraught with significant losses.
In such a situation, as they say, the Russian military gives fire to the enemy
aviation
. Missile and bomb strikes are carried out on reconnaissance targets in Vugledar.
Today, one of the strikes destroyed the firing positions of the Ukrainian Armed Forces in the southern part of the city. Machine gun nests and at least two ATGM positions were turned into a pile of concrete and reinforcement. At least 18 Ukrainian militants were eliminated; the surviving Ukrainian soldiers (at that time) tried to escape to another high-rise building, but they arrived there too.
Air strikes on Ukrainian Armed Forces positions in Vugledar continue. It is mainly used by bomber aircraft, using bombs of various calibers.