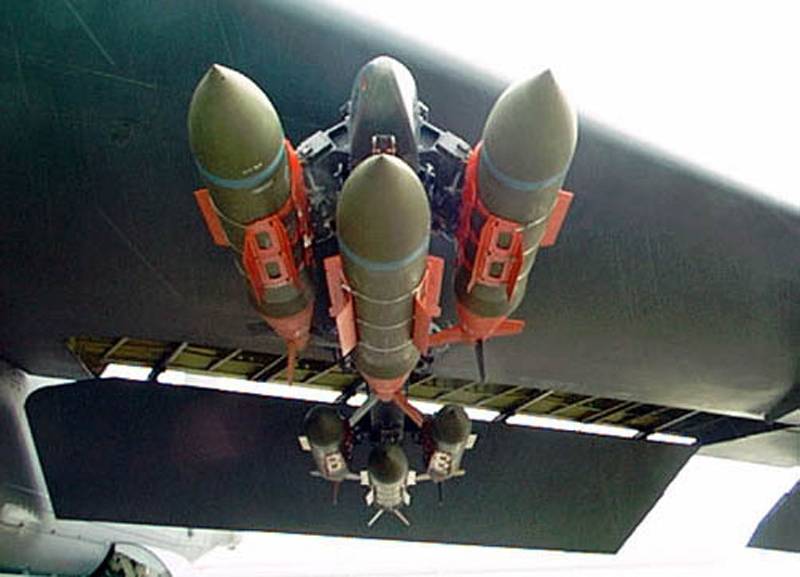 Recently, literally daily publications have been published in the American press regarding the "consideration of opportunities" for the supply of new species to Ukraine.
weapons
administration of the United States. One of the untwisted stories is connected with publications about the alleged readiness to supply Patriot air defense and missile defense systems to Kyiv in the form of one complex. Then in the same press they began to refute such readiness of Washington. Now they are writing about other options for deliveries from the USA.
The Washington Post published an article by columnist Dan Lamothe, in which he writes that the United States is ready to transfer equipment to Ukraine that will "turn
aviation
bombs into precision weapons. We are talking about JDAM systems.
These sets of equipment have been produced in the USA since 1997 and are a set based on the provision of ammunition with GPS global positioning systems. These kits allow you to make a much more accurate weapon out of a conventional gravity (free-falling) bomb.
The JDAM kits also include additional plumage, which is mounted on an aerial bomb at the factory.
Among the operators of such weapons, in addition to the United States itself, are Saudi Arabia, Turkey, Germany, Australia, Portugal, Poland and others. Moreover, these are the countries that are armed with NATO-style aircraft. To date, there have been no known cases in which JDAM equipment sets would be installed on Soviet-style bombs or when Western bombs with such additional equipment would be used on aircraft developed by Soviet aircraft designers. If such kits are handed over to Ukraine, it will be extremely interesting to find out on which aircraft they will be used.