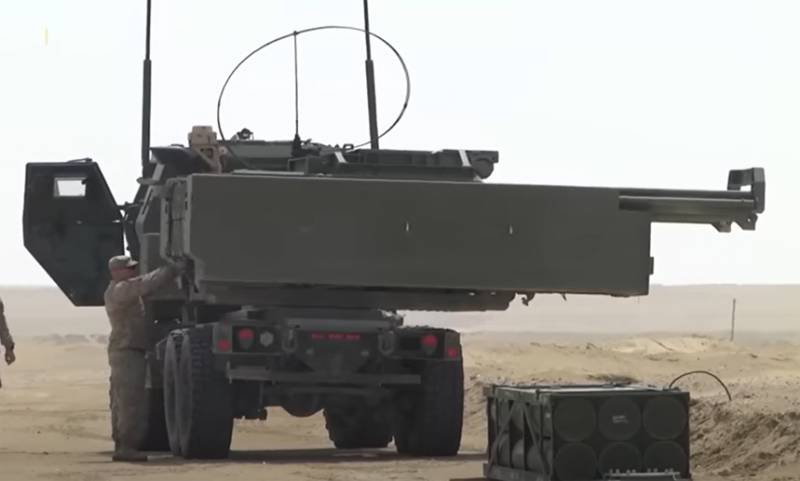 The Russian Defense Ministry talks about the events on the fronts of the military special operation. Perhaps the key in the statements of General Igor Konashenkov can be considered data on the successful use of the Russian
weapons
on the rear facilities of the enemy in Krivoy Rog. We are talking about the defeat of a ground-based weapon of a military warehouse, which was equipped in one of the shops of the Kryvyi Rih metallurgical plant (for some time the plant belonged to ArcelorMittal).
According to Lieutenant General Konashenkov, at least 70 missiles to American HIMARS installations, as well as two launchers of MLRS multiple launch rocket systems, were destroyed as a result of the hit. Added that four more launchers of the same type received damage that does not allow them to be used.
Earlier, Russian intelligence received information that Western-style ammunition and MLRS were brought to the aforementioned enterprise in Krivoy Rog.
Also, one HIMARS installation was destroyed near the village of Malotaranovka in the DPR. Together with the installation, according to the official representative of the Ministry of Defense of the Russian Federation, 48 NATO-style rockets were destroyed.
The report of the Ministry of Defense of the Russian Federation traditionally contains information about the situation in various areas of the NMD. So, in the Kupyansk direction, enemy attempts to go on the offensive against Russian positions were once again suppressed. As a result of the application of artillery and
aviation
strikes were destroyed: two self-propelled guns "Gvozdika", infantry fighting vehicles, three army vehicles and up to 70 militants. Over the past day, over 130 enemy soldiers were destroyed by Russian troops in the Krasno-Limansky direction. More than 40 UAF fighters were lost west of Donetsk.
Igor Konashenkov:
In the areas of the settlements of Stupochki in the Donetsk People's Republic and Zeleny Gai in the Kharkiv region, two US-made AN / TPQ-50 counter-battery radars were destroyed.