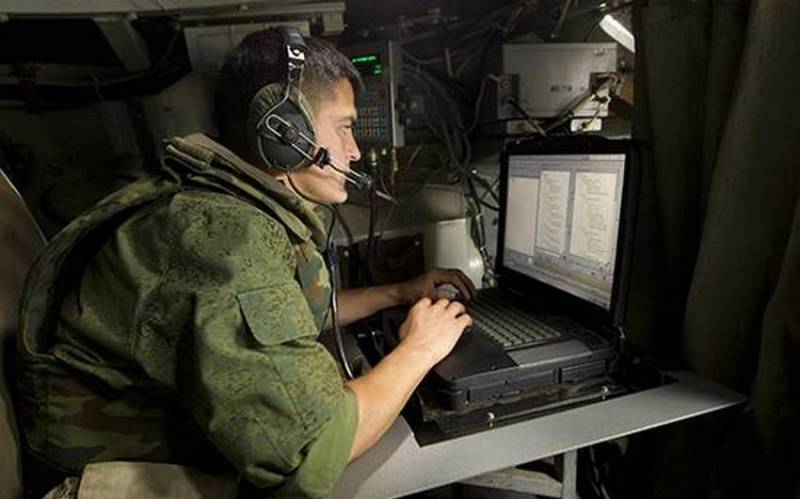 The Russian army in the course of a special military operation in Ukraine uses not only equipment already in service and
weapon
, but also promising or recently received samples. In addition, various automatic systems are used very actively in combat operations, which make it possible to link various complexes and deliver strikes in real time.
In yesterday's report of the Ministry of Defense, the military reported two attacks on the Russian
aviation
held near Kharkov and in the area of ​​Konstantinovka. Air Force strikes led to heavy losses of the Armed Forces of Ukraine, it was reported about the destruction of up to 130 Ukrainian soldiers from the 92nd Motorized Brigade and up to 400 paratroopers from the 95th Airborne Brigade. The losses for the Armed Forces of Ukraine are very large, in addition to the personnel, a lot of armored vehicles were destroyed, with which the Ukrainian army has problems.
The Ministry of Defense traditionally did not provide details, but according to the available information, the Automated Tactical Level Control System (ATS TZ), also known as Constellation-2015, was used during the strikes. As reported, in both cases, data on the accumulation of military personnel of the Armed Forces of Ukraine were promptly transferred to the headquarters, the aircraft received target designation and immediately struck with high-precision missiles.
Near Kharkiv and Konstantinovka, data about the Ukrainian military got into the "Constellation", further along the chain the coordinates were sent to the command post, and from there - to the planes that were in the right area
informed sources said.
ACS TK is a multi-component battlefield control complex with a number of different functions. As part of the system, 11 subsystems for various purposes simultaneously operate, which are responsible for the exchange of data on the tactical situation, the transmission of orders, interaction with other troops, etc. It includes portable radio stations, software and hardware systems, navigation aids, command and staff vehicles, satellite and unmanned surveillance equipment.
For the first time, the complex was tested at the exercises "Kavkaz-2016", since 2018 it began to be serially supplied to the troops. Last year, four divisions were reported to have been completely re-equipped, as well as ongoing deliveries.