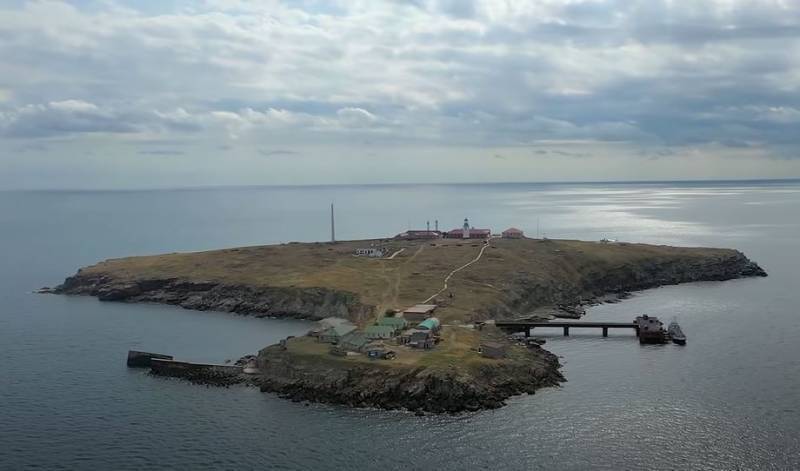 Today is a holiday in Kyiv, Zelensky is celebrating the "great victory" in connection with the "liberation" of the Snake Island in the Black Sea. True, there is no merit of the Ukrainian military in this, the Russian garrison left the island voluntarily.
The information that Russian troops left Zmeiny was published by a number of Russian TG channels, and then confirmed by the Ministry of Defense. According to the military, the island was left as a gesture of goodwill for the organization of humanitarian corridors and the export of grain from Odessa. Now Kyiv must clear the coast, as Zelensky promised, as Russia has removed the last obstacle preventing it.
The Russian Federation does not interfere with the efforts of the UN to organize a humanitarian corridor for the export of agricultural products from the territory of Ukraine (...) Now the word is up to the Ukrainian side, which still does not clear the Black Sea coast from its coast, including port waters
- it is spoken in the message of the Ministry of Defense.
According to the report, the garrison left the island on 30 June. Some Internet resources already in the morning reported on an attempt by the Armed Forces of Ukraine to attack Serpentine. It was reported that Russia allegedly lost one Pantsir-S MANPADS.
Just a couple of days ago, information was received from Ukrainian sources that Zelensky gave two weeks to the command of the Armed Forces of Ukraine to capture Zmeinoye with a landing. In Kyiv, they plan to pass it off as a "big victory" against the backdrop of a complete failure in the Donbass. The island allows you to control not only Odessa, but also the mouth of the Danube.