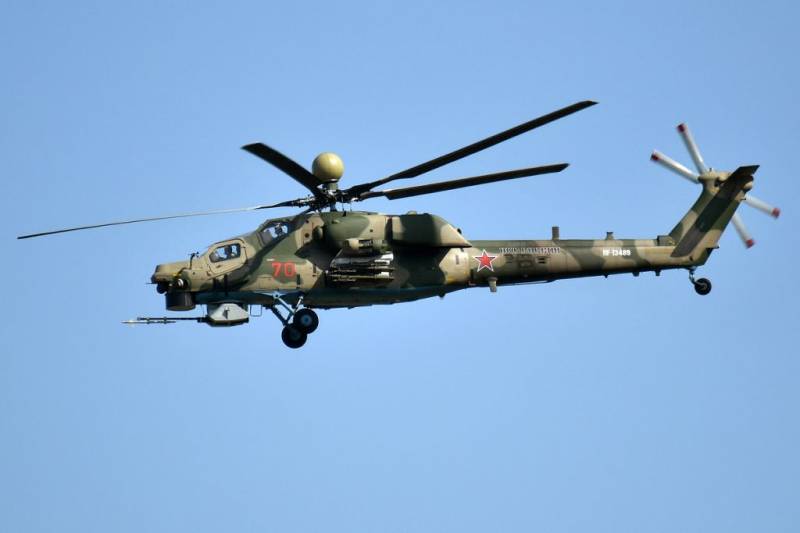 The Mechanical Engineering Design Bureau (KBM), which is part of the High-Precision Complexes holding, is modernizing the missile
weapons
Russian army
aviation
... Also, soon the Mi-28NM and Ka-52M helicopters will be armed with some of the most powerful anti-tank missiles in the world.
According to the agency
TASS
, this information was announced by the general designer of the enterprise Valery Kashin at the international exhibition EDEX 2021.
We are talking about guided missiles (UR) 9M123M "Chrysanthemum", which are armed with self-propelled anti-tank systems. Now they are being adapted for attack helicopters.
Kashin said that the Mi-28NM, which will be exported, will be equipped with such missiles upon completion of flight tests of the guided weapon system.
With the help of "Chrysanthemum" you can destroy the most modern existing and developed armored vehicles, as well as various fortifications and structures. With its help, they effectively strike at enemy manpower, surface and air targets moving at low speeds.
UR "Chrysanthemum" has been in production for several years. As noted by Kashin, the Mi-28NM will receive such missiles in a standard production version.
He also said that the predecessors of this weapon, the UR 9M120 "Attack", will not be modernized.