The new Scottish composite cannot be shot from a 7,62 mm machine gun from a distance of about 15 m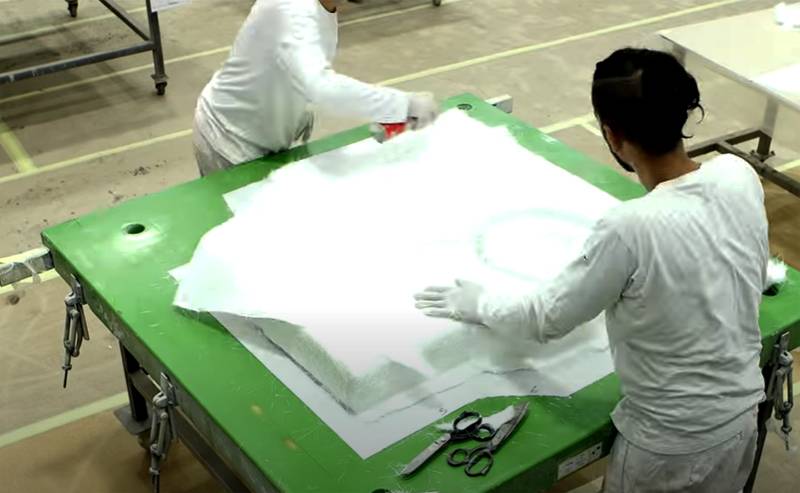 A team of developers from Scotland, specializing in the development and improvement of advanced materials, recently announced their new product based on the DANU ship composite. This is a recyclable composite, originally it was created for the construction of the hulls of modern boats, yachts and other ships of small displacement.
Recently, the promising material from the Scottish company ExoTechnologies was tested by independent testers, and as a result, it received a ballistic resistance certificate.
The unique development was named ExoProtect. This material consists of a styrene-free resin and durable fiber fibers. It is stronger and lighter than fiberglass and less brittle than carbon fiber. In addition, this composite is not exposed to water, unlike other polyamide fibers such as Kevlar.
The development is encouraging by its wide applicability, from the new material it will be possible to produce warships, ground combat equipment and protective screens for military
aviation
to protect both crews and airborne equipment.
The founder of the company-developer of the new composite armor, retired Rear Admiral Michael J Silah (Michael J. Silah) said that ExoProtect is a qualitative step forward in the protection of manpower and equipment in dangerous situations. According to his personal experience, the effectiveness of technology is often lower than possible due to the adopted restrictions for its safety. The novelty helps to solve this problem due to its strength and low weight.
An independent examination found that the newly created train complies with NATO standards for protection against small arms
weapons
, including 9 mm and Magnum 44 ammunition, withstanding hits at right angles from a distance of 16 feet (4,88 m). But the new composite can withstand shots with 7,62 mm bullets from a distance of 50 feet (about 15 m) or more. From such a distance, he cannot be shot with a machine gun.
Tests have not yet been carried out at extreme temperatures, so it is difficult to say how the new light armor will behave in a hot desert or cold Arctic. However, the manufacturer claims that the ExoProtect is ballistic resistant to explosive fragments and protects against fire in bursts.
Recall that its basis is a material called DANU, a promising and strong composite. It was created by the specialists of the Scottish shipbuilding Ultimate Boat Company (UBC) in conjunction with their parent company Scottish shipbuilders. The material is fully recyclable. It was developed as an alternative to fiberglass, including in order to solve the problem of environmental damage. It is noteworthy that the new composite in production is not more expensive and not more complicated than the usual materials. It is assumed that the new generation composite will seriously interest the military, as well as manufacturers of wind power plants and cars.