From Denial to Acceptance: The US Reflects on the "Threat" of Russian Hypersonic Weapons to Russia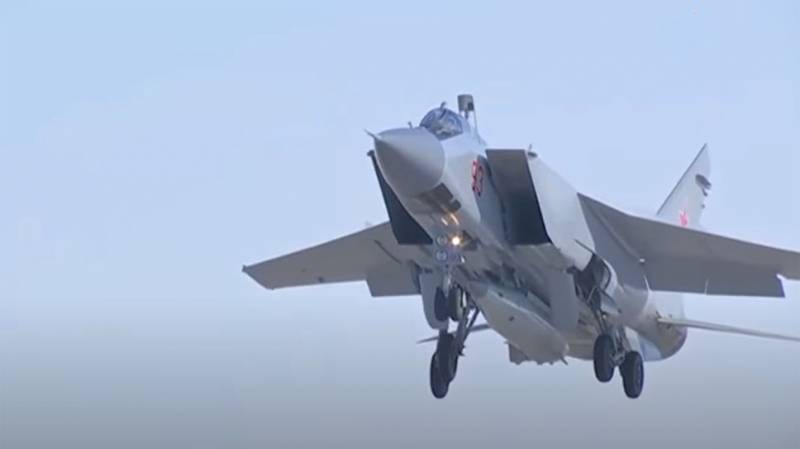 The American press is discussing the implementation of a program to equip the Russian Armed Forces with hypersonic
weapons
... This is despite the fact that about 3 years ago, the United States was at the stage of denying the very possibility of the emergence of the latest hypersonic missiles from the Russian Federation. After the famous speech of Vladimir Putin with statements about promising missiles and missile units in the United States, several stages of perception of this information changed: from the mentioned denial - through anger and bargaining attempts - to acceptance. Attempts to bargain on the part of Washington, in particular, are to bring Russia's hypersonic weapons to the effective START treaty.
Commentator Mark Episkopos reflects on the situation with the Russian "hypersound" in The National Interest. According to the American journalist, Moscow is investing significant material resources in the creation of hypersonic weapons, which plays an important role on the geopolitical chessboard. It is noted that the Russian Aerospace Forces is already armed with the Kinzhal missile system. It is also indicated that the Russian troops are being equipped with Avangard hypersonic units capable of developing "prohibitive speeds".
From the material:
For naval purposes, the Russians are creating the Zircon hypersonic missile, which is already being tested, and is being carried out both from surface ships and from submarines.
Further, the American author recalls recent information about the fact that Russia is developing the X-95 missile, which can become the basis for long-range weapons
aviation
RF.
Against this background, representatives of the Pentagon, speaking before congressmen, raise the question of the need for "additional funding to counter the threat that comes from the Russian hypersonic weapons."
It turns out that the almost $ 800 billion that the United States spends on the defense sector is not enough? The United States admits that it has lagged far behind Russia in terms of implementing hypersonic weapons projects. This is confirmed by the failure of the next test of such a weapon from the B-52 missile carrier. A few days ago, such tests failed, and the rocket eventually failed to hit targets at the range.
Now the US is trying to go according to "Option B" - to make sure that hypersonic weapons fall under the status of "prohibited by international conventions."