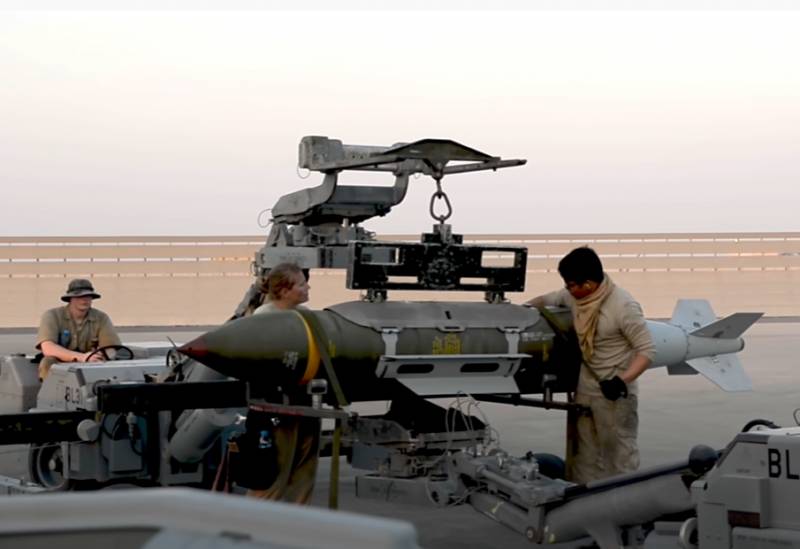 The American press writes that the US presidential administration has put an approving resolution on a document that involves the sale of precision weapons to Israel. The Washington Post writes that the Biden administration has made a supply decision
weapons
to the Israeli side in the amount of about $ 735 million. This is against the backdrop of a new round of the Palestinian-Israeli conflict.
What specific weapons are we talking about?
As of the latest, these are JDAM suites that transform regular
aviation
bombs (free fall) into corrected ammunition. The JDAM equipment suite uses GPS equipment and an integrated inertial guidance system. After equipping with such equipment, an aerial bomb can hit a target at a distance of up to 30 km from the drop site at a drop height of up to 8 thousand meters. At higher bomber altitudes, the linear range of a target hit by an aerial bomb (from the drop point) increases.
At the moment, in the United States, documents are already being submitted to Congress. US congressmen will study the parameters of the sale of precision weapons to Israel and will issue their verdict within two weeks.
The US press notes that the decision of the Biden administration was influenced by the rocket attacks carried out by Hamas on Israeli territory. At the same time, some American experts believe that congressmen will definitely not support the decision of the White House unanimously. The fact is that a number of American parliamentarians speak negatively about the Israeli bombing of residential areas in Gaza. However, experts believe that in the end JDAM will still be sold to Israel.
It is important to note that in Israel itself, the Joe Biden administration is considered less loyal to their country than the Donald Trump administration.
It is also worth noting that to date, neither Israel, nor Palestine, nor the United States themselves remember the sensational "Middle East deal" about which Trump talked so much.