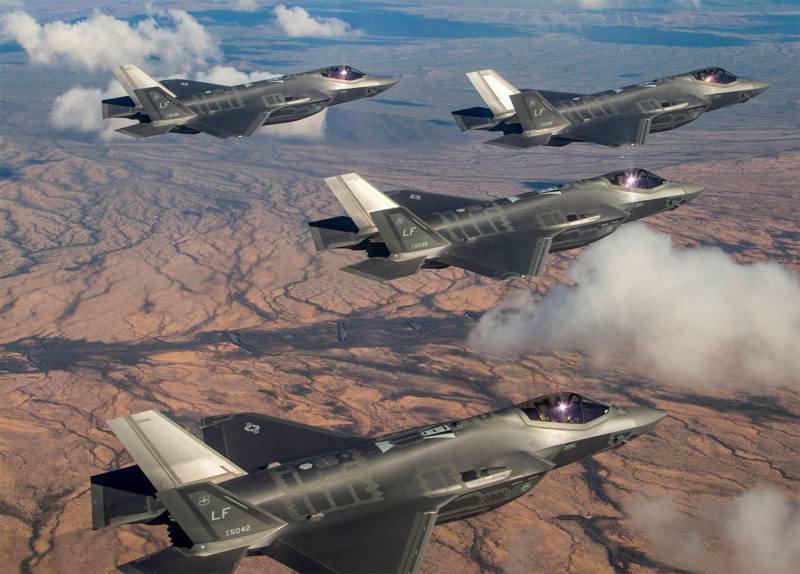 The Chinese press again decided to make a kind of comparison of the fifth generation fighters F-35 (USA) and J-20 (PRC). In the Sina edition, material was released, which states that the number of reports on the identification of shortcomings in the American F-35 fighter has been growing lately. Material:
But the Americans have been supplying this aircraft for several years not only to their own Air Force and Navy, but also to foreign countries involved in the program.
The Chinese observer points out that if by now more than 450 identified shortcomings and shortcomings in the F-35 are said, it turns out that the manufacturer supplied this fighter "raw". In particular, the fall in the sea of ​​the F-35 aircraft of the Japanese Air Force is indicated, the reasons for which have not yet been reported by the country's authorities.
The Chinese media say that for a manufacturer of military equipment manufactured in any country, such a number of flaws and not officially announced causes of accidents and disasters would be a verdict. For any country, but not for the USA ...
From the material:
The US continues to present the F-35 as truly unique and priceless
weapon
what looks like intrusive ads.
The Chinese author writes that with the number of shortcomings in the F-35 voiced by the Americans themselves (vibration when using
aviation
cannons affecting sensor readings and data display on touch screens, displacement of the central axis of the multimedia helmet when the pilot rotates his head, problems with providing the pilot with the necessary volumes of oxygen in flight, insufficient maneuverability at high speeds, problems with software and its updates, logistics difficulties in supply of components, etc.) "it can be assumed that the J-20 is already superior in a number of parameters and characteristics."
From a press article in China:
Firstly, the J-20 fighter is significantly cheaper in terms of maintenance, and secondly, the air-to-air missiles used on the Chinese-made aircraft have a longer range than the F-35 fighter missiles.
Earlier, China raised the issue of the possible export of its J-20 fighters. However, the PRC authorities have not yet made a decision on export.