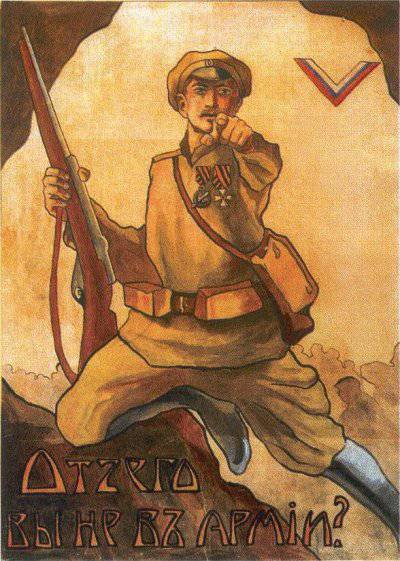 Nevertheless, I want to try to sort out this question. If you already have a PMC, if you have experience creating a volunteer in Russia
fleet
If you have experience creating irregular units, why not ask yourself the creation of a voluntary army? Parts of the voluntary army, in essence, the national guard, may not be on the balance of the Defense Ministry, but on the balance of the administration of regions and large cities. In Russia, a huge number of demobilized professional military personnel. People able to hold in their hands
weapon
and knowing what discipline is! Than uselessly to throw away professional staff, you can also combine them into one thing in common. They may ask me about the feasibility of such parts. The answer lies on the surface. These parts are needed to protect areas and cities in the event of an aggression. The army and navy perform their task, the volunteer army and navy - their own. In the event of a shortage of human reserves during a war, it is the volunteer units that can serve as a reserve for the replenishment of the retired units. In the case of the retreat of the main army, it is the volunteer units that are able to create new lines of defense. Again, it is not necessary to dismiss such a function as maintaining order in the front-line zone, establishing rear support, replenishing with ammunition and equipment. A volunteer fleet is able to provide substantial assistance to the regular fleet.
How to equip a volunteer army and navy? I think that outdated weapons of the Russian army can be used to arm units. Stop thoughtlessly disposing of what still can bring tangible benefits to the country, and equip it with weapons that are outdated, but suitable for military use! A volunteer army may well include both infantry and artillery, and
tank
and
aviation
connections. Armed with obsolete weapons removed from the balance of the Ministry of Defense, these units can offer serious resistance to the aggressor, allowing the Russian army to solve more global tasks.
Volunteer units will be provided at the expense of the regions and cities for which protection they are created. Having taken the oath to the supreme commander, and being subordinate to the administration of a city or region, volunteer units operate in the territory of a given city or region, without going beyond the territory entrusted to them. In wartime, volunteer units may perform the functions of training and training recruits before sending them to the field army. In essence, the volunteer army and navy are ready to replace units with militia that retired from the current army, but since the training and arming of these units will take place before the war, this militia will initially be more viable than hastily assembled during combat operations .
Based on the foregoing, the volunteer army and navy will be a significant help to the army and navy of Russia, combining the functions of training a draftee, the defense of strategically important objects, the preparation of spare long-term defense lines and many other important functions.