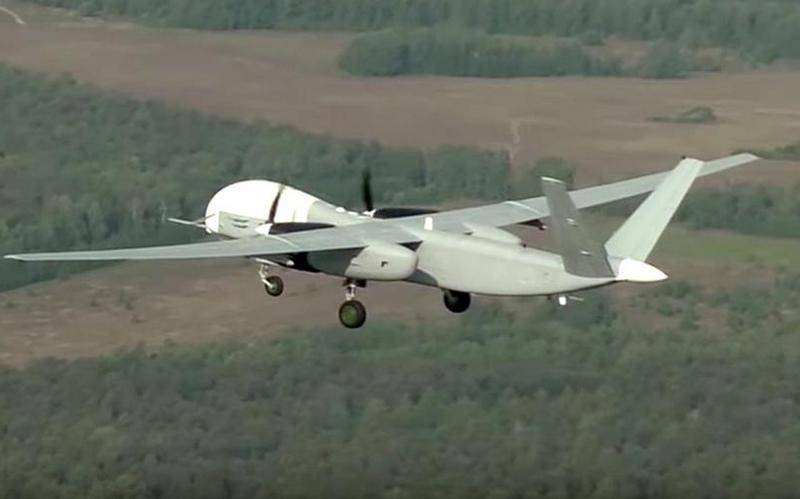 The Russian Ministry of Defense intends to adopt a special anti-submarine drone in the near future. According to Izvestia, citing sources, the military department is studying potential platforms for creating a specialized apparatus.
According to the newspaper, the Ministry of Defense is currently choosing a project to create a drone for the Navy and a control system for it. In the future, it will have to be a medium or heavy class vehicle equipped with means of searching for submarines, as well as weapons capable of hitting submarines. In addition, the drone must be able to integrate into a single network with other vehicles.
It is planned that the drone can be launched both from ground airfields and from ships.
Earlier it was reported that the Russian Navy will receive a naval version of the newest Russian drone "Altius". At the same time, it is noted that the drone is planned to be used both for reconnaissance and for striking. According to the plans of the sailors, two versions will be created - reconnaissance and shock. The main
weapons
the shock version will be an anti-ship missile, most likely - X35.
The Ministry of Defense explained that the Russian Navy had a rather difficult situation with intelligence
aviation
- it is practically nonexistent. During the Soviet Union, the USSR Navy had a large number of Tu-16R and Tu-95RT reconnaissance aircraft in service, which conducted reconnaissance over almost the entire water area of ​​the World Ocean. At present, reconnaissance is quite difficult, and the adoption of Altius UAV will be able to solve this problem, since its characteristics allow reconnaissance around the clock over a long distance.