In the previous article (
Aviation design bureaus are homeless. Reforms according to Serdyukov
) had to touch on the problems about which the Russian aviation industry is about to crash.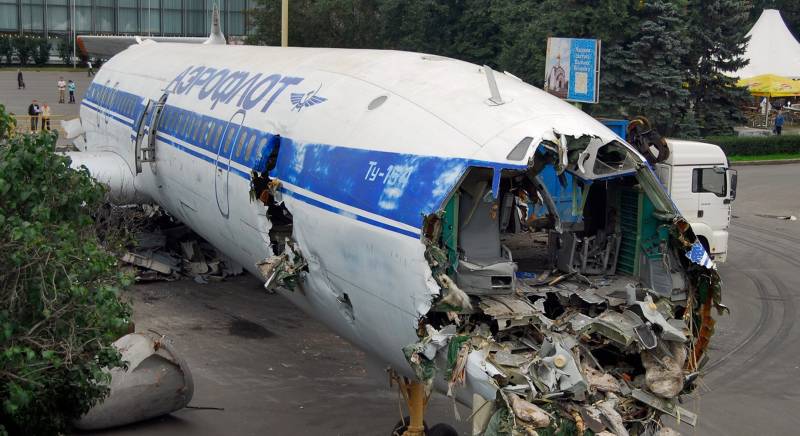 And these problems are great: 500 billion rubles in debt, for the sake of repayment of which all leading design bureaus will be expelled from offices and premises in Moscow
aviation
industry and transferred to factories.
From Moscow to Nizhny Novgorod, Kazan, Voronezh, Novosibirsk, Komsomolsk-on-Amur. It is clear that no one will go and virtually all the work of aviation design bureaus will be destroyed.
But the question is - for what?
Why do Serdyukov and everyone else want to destroy aviation design bureaus, expelling them from Moscow?
For the sake of debt. And this is where the questions begin. Who owes the UAC so much that it will have to do this? Whose interests does Serdyukov represent by destroying the design bureau?
Let's watch.
The state, represented by Rosimushchestvo, owned 90,3% of the shares of PJSC UAC, Vnesheconombank - 5,6%, and private shareholders - 4,1%. In 2018, in accordance with the Decree of President Putin, Rosimushchestvo transferred all shares of the state corporation Rostec.
Together with debts.
And here the question arises: what were the gentlemen general directors doing, according to the list, that the debt at that time would amount to 500 billion rubles?
2006-2011 - Alexey Innokentievich Fyodorov
2011-2015 - Mikhail Aslanovich Pogosyan
Since 2015 - Yuri Borisovich Slyusar
These gentlemen, it seems to me, bear full responsibility for the fact that the KLA has been doing for 15 years, do not understand what. They were enlarged, optimized, modernized, and so on.
Meanwhile ...
Figures. Nothing personal, but between 2008 and 2019, the following happened in the world of civil aircraft:
Boeing produced 6 aircraft.
Airbus produced 6 aircraft.
Bombardier produced 2 aircraft.
Embrayer produced 1 aircraft.
The list goes on. But its bottom is all the same for the UAC.
The UAC produced 224 aircraft.
It's hard for me to say how they did not overstrain, especially in 2008-2012, producing 5-6 aircraft per year. But it is clear that if a corporation of this level, possessing such production capacities and human resources, will stand and do nothing, it is clear that debts will arise. And they formed.
By the way, is it clear why I decided to look at the civil aircraft market? Civil aviation is profit. This is income. Manufacturers, the state. Military aviation is a loss, whatever one may say. Even if you sell more than you keep for yourself, it's still a loss. Therefore, we will consider military aviation separately, next time.
So, which did nothing of what the UAC was obliged to do, it was mired in debt. State money simply went into a black hole for a company that did not build aircraft, while Boeing and Airbus clearly mastered the Russian carrier market.
And then the time came when the creditors knocked on the door. Of course, the state did not leave its own structure to perish, and allocated 400 rubles from the budget. The figure looks nice, right? 000 billion rubles.
But 400 is not 500. The budget, apparently, is also not rubber. And somewhere else it is necessary to take another 100 billion rubles.
The most interesting thing is that there is complete silence about who caused such debts. And no complaints. Neither Poghosyan nor Fedorov. There is no open data on what debt was at the time of joining the leadership of Slyusar.
Yes, when not necessary, our state is simply luxuriously able to keep its secrets.
However, secrets are secrets, and money is money. And if there are debts, then they must be paid. Well, as it were, it's accepted, yes. But at what cost? To destroy the design bureaus today, which could develop planes for tomorrow and the day after tomorrow, is this not sabotage?
And the problem is not that the buildings of the former aviation design bureaus will be sold today and the money will be returned to the banks. The problem is that they will make new loans, because there will be no one to work for the future.
What is the main problem of the aviation (space and other) industries today is oversaturation with managers. Moreover, all concerned and understanding experts have been talking about this for a long time.
But no one is going to cut them. All at places. At the end of last year, it was reported that the UAC was concerned about the creation of "general corporate centers of competence", the main task of which will be to provide "administrative, economic and financial support for all enterprises in the UAC circuit."
That is, another crowd of idlers who will demand premises, computers, transport and - money for their maintenance. And in fact, this whole revolving will be devoted to one thing - so that God forbid, at the enterprises of the UAC, they would not buy a pencil on their own at the factory.
And of course, it will be necessary to create a center for combating corruption, which will control the center of general corporate competence. And so on, ad infinitum.
Although why ad infinitum? The money in the budget is quite finite.
And the designers ... Lord, what does this have to do with the designers? In our age of "effective management", a designer is simply not needed. We need this very manager who personifies the whole nightmare and squalor of Russian reality.
Instead of general designers, CEOs are ubiquitous. But it is so…
Another question: what is the point in this wrecking reorganization if it is carried out by the very people who have already been able to bring a loss of 500 billion by their very effective actions?
What is the point of trying to improve the financial health of the KLA, if the rotten head remains, and even strengthened by the almighty Serdyukov?
Of course, if we are talking about the interests of banks, to which the UAC owes, then everything is clear. Of course, our capital is now above state interests. Bank money is more important than any aviation structures.
And why do we need these design bureaus? "Tupolev" with its planes, "Ilyushin" ... We fly on Boeing like the whole world, what else do we need?
There is no doubt that these managers will sell not only KB, but anything they want, as long as there is a margin.
Sadly, there are virtually no aviation specialists left in the leadership of the aviation industry. There are psychologists, lawyers, and even a music producer. Recently, here is also a graduate of the Leningrad Institute of Soviet Trade with a bright furniture past.
Well, they weren't assigned to positions to design airplanes. There are specially trained people for this. So far there is still. Gentlemen managers had to establish the production and marketing of manufactured products.
224 aircraft in 11 years is an amazing achievement.
And even the most expensive (in terms of official income) government member in the rank of minister Denis Manturov could not help with improving the situation. Which until May 2019 headed the board of directors of the UAC.
Mr. Manturov is known as an ardent fan of the flying misunderstanding named Sukhoi Superjet 100 (SSJ-100). A mediocre plane, 80% of foreign components and no chance of being sold for export. Because for the sale it is necessary to obtain permits from all those who supplied the components.
But the super-efficient manager Manturov believed and still believes that the SSJ-100 is a breakthrough. Which allowed the birth of another ugly creature - MS-21, which has no chance of flying at all, since it is also half of imported components that cannot be replaced in any way.
Constructors should change something, not managers ...
In general, the whole situation around the buildings of aviation design bureaus reminded me of the 90s. Yes, of course, the dashing guys in leather and crimson jackets on "bekhs" with trunks in their pockets are strikingly different from "effective managers" with laptops.
Externally.
And the essence remained absolutely the same. Complete defenselessness, both in the 90s and now. And the essence of the "reforms" will turn out to be the same, to sell everything that is possible, to make a profit, and then the grass will not grow.
But in our case, not grass, but planes. Small such difference, but it is. There will be no planes.
We can stop now and ask the question: who is to blame and what to do?
Who is to blame, by the way, is perfectly clear. The fault is the ruling class of oligarchs in Russia, which relies on the country's president Putin and his team. The oligarchs do not care that tomorrow the aviation industry will be destroyed in the country. The profit will be received today, so you will not have to regret it at all.
Serdyukov will do everything, no doubt about it. Medvedev, who is in the Security Council, will cover. A small group of high-ranking officials easily decided the fate of the aviation industry without having a single specialist from this industry in its composition. Handsomely…
And somewhere to go to complain is simply useless. They are in the State Duma, and in the Security Council too. It remains only to say goodbye to at least some possible prospects in aviation, because they simply will not exist.
But nothing, they will shoot a cartoon for us, tell another fairy tale about a Russian-Chinese wide-body liner, and everyone will be fine and comfortable.
And the fact that at the time of the appearance of the super-creator Sukhoi Superjet 100 (the hand does not rise in Russian letters) the completely domestic Tu-334 was already flying perfectly, and the fact that a joint liner with China looks stupid in the presence of the Il-96 is all from the evil one.
Earning something "as an adult" will not work. That is why the design bureaus will be dispersed, the buildings and laboratories will be sold. And we will still fly on other people's planes.
Well, for a great power, this is not so offensive, is it?