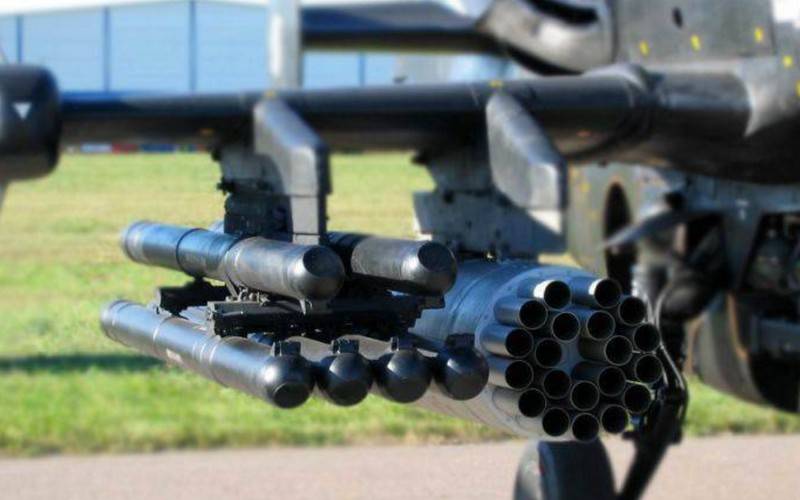 Aviation
The Vikhr guided missile will be modernized, the work will be carried out by the Kalashnikov concern together with the missile developer KBP JSC. This was reported by the press service of the concern within
armory
exhibition IDEX-2021, held in Abu Dhabi.
The concern has planned to carry out work on the modernization of the Vikhr aircraft guided missile, which will begin this year. The details of the planned work were not disclosed, earlier it was reported about plans to increase the missile's engagement range.
Since 2021, the Kalashnikov Concern, together with the missile developer KBP JSC, has planned development work to modernize the Vikhr guided missile to improve all tactical and technical characteristics
- said in a statement.
The 9K121M Vikhr-M missile system with the 9M127-1 Vikhr-1 missile was developed at the end of the eighties at the Tula Instrument Design Bureau (KBP) and was intended for installation on attack aircraft and attack helicopters. The complex was officially adopted in 1992, but mass production began only in 2013, when a contract was signed for the production of missiles in the amount of 13 billion rubles. Rearmament to a new missile system was carried out in the period from 2013 to 2015.
The main purpose of the missile is to destroy armored vehicles, including those with active armor, as well as air targets at speeds up to 800 km / h. Its launch height is up to 4000 meters, and the maximum firing range is 10 kilometers.
The complex was used on the Su-25 attack aircraft and the Ka-52 Alligator attack helicopters. It is assumed that the modernization of the missile is taking place within the framework of the program for the unification of the armament of the Ka-52 and Mi-28NM helicopters; the new missile will go into service with the Night Hunter.