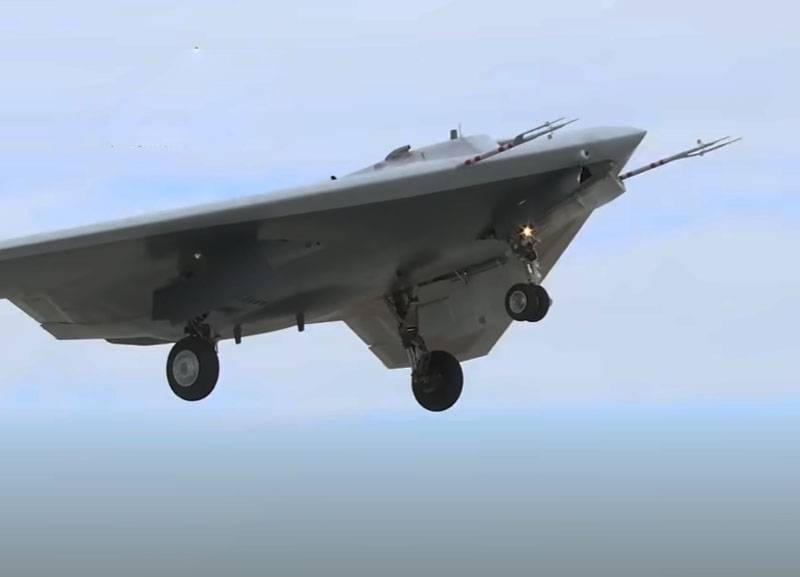 Boris Obnosov, the director of the TRV (Tactical Missile Armament) corporation, shared with the press representatives information about the Grom-E guided KRBV (missile and bomb armament) complex. We are talking about
weapons
, which was tested by the newest Russian heavy attack drone "Okhotnik". Some information about this weapon was announced.
In an interview with the media platform
"Military Industrial Courier"
told that the Grom-E missile and bomb complex was created on the basis of the Kh-38ME, an air-launched multipurpose guided missile. Such missiles can be used against a wide variety of targets, including armored vehicles, enemy fortifications, and warships. When the X-38 was created, it was noted that such missiles could become the basis of combat weapons
aviation
new generation. And today this is actually being confirmed.
The Kh-38ME is equipped with several homing heads. It was adopted by the Russian Aerospace Forces in 2012.
According to Boris Obnosov, modularity plays an important role in the creation of the Grom-E guided missile and bomb complex. The director of the TRV noted that it gives the complex "practically unlimited possibilities for the creation of certain modifications."
Boris Obnosov:
And the high performance characteristics allow for an almost circular reach, including the rear hemisphere.
He also added that the complex can be used for various types of targets, including mobile ones.
Earlier it was reported about the testing of the strike UAV "Okhotnik" in various formats, including the interceptor format.