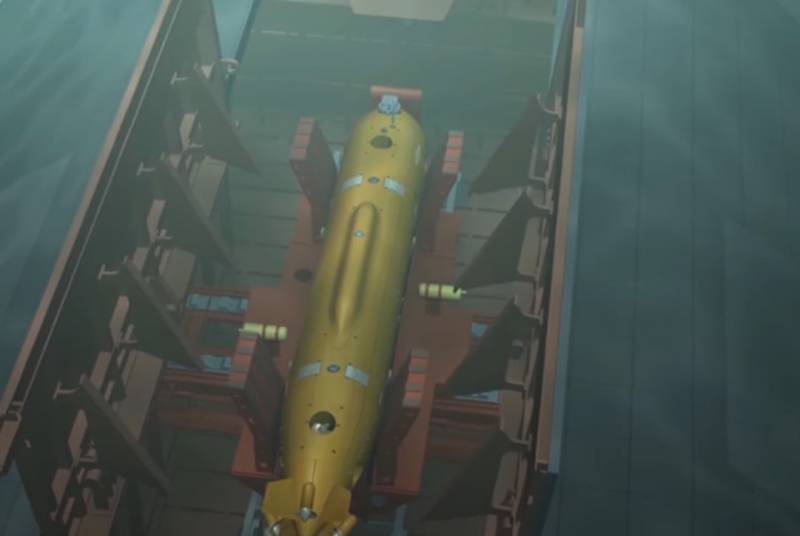 The United States is trying to understand why Russia is building a base for its underwater nuclear drones, which are also called "Doomsday torpedoes" in the United States. They wonder if these devices are real
weapons
or created for propaganda purposes.
American arms expert David Ax argues on this topic in an article published by Forbes magazine.
In the US press, the Russian unmanned aerial vehicle Poseidon was called a "dirty bomb submarine" that will travel from the Russian coast to the American coast for two whole days.
From material with a hint of an American punch:
Until the Poseidon reaches the shores of the United States and strikes, Russia will cease to exist.
If we consider the issue from the point of view of the West, which claims that Moscow has aggressive plans, then in this case the creation of a robotic Poseidon will seem absurd. But Russia does not consider these devices to be offensive weapons, but positions them as a means of deterrence. They are necessary for the enemy to understand the inevitability of retaliation if he suddenly decides to attack.
The author asks the question: why do we need a slow and vulnerable submarine with an atomic bomb on board, if there are thousands of fast and sophisticated missiles with nuclear warheads? Moreover, it is planned to produce only 30 of them, because this can hardly be called mass production.
Owen Cote of the Massachusetts Institute of Technology has suggested that by making several dozen Poseidons, Russia is creating the illusion of something significant and trying to produce a frightening effect, spending only a few billion dollars on it.