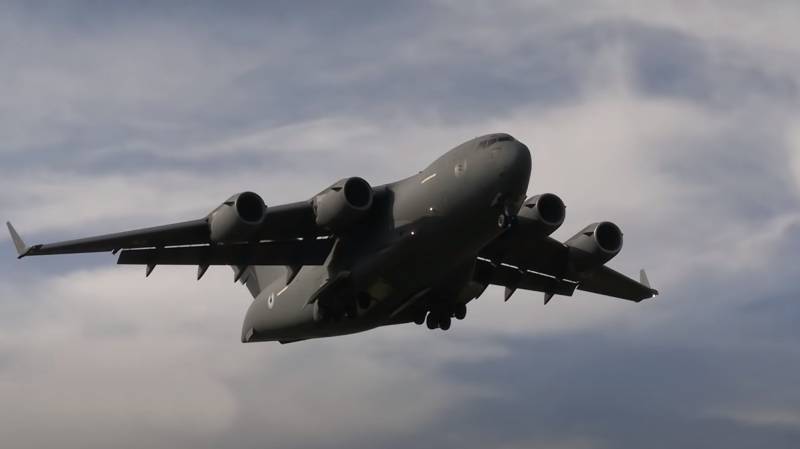 The US Air Force C-17A Globemaster III transport aircraft on September 30 simulated the launch of several AGM-158 air-to-surface cruise missiles placed on pallets. The test is part of an extensive "arsenal aircraft" testing program, the deployment of which is expected to give US
aviation
extra striking power.
In the course of the experiment, the interaction of various communication systems was studied, the exchange between which allows you to link together disparate means of destruction. The creation of a single network is extremely important for "arsenal aircraft", as they do not have a means of identifying targets based on information collected by others
weapons
systems.
The main stuffing of the BTA aircraft, allocated for striking, is the pallets with ammunition placed on them. The high carrying capacity of military transport vehicles allows them to be turned into arsenals of weapons of destruction packed to capacity. Currently, this idea is being tested, which will make it possible to understand how effective it is.
The stake is placed on AGM-158 cruise missiles with a flight range of approximately 370 km and AGM-158B with a range increased to 925 km. The AGM-158D version, which should soon enter the Air Force, will already cover a distance of over 1600 km.
They [arsenals] can dramatically increase the ability of the US Air Force to deploy large quantities of heavy, long-range weapons.
- says The War Zone.