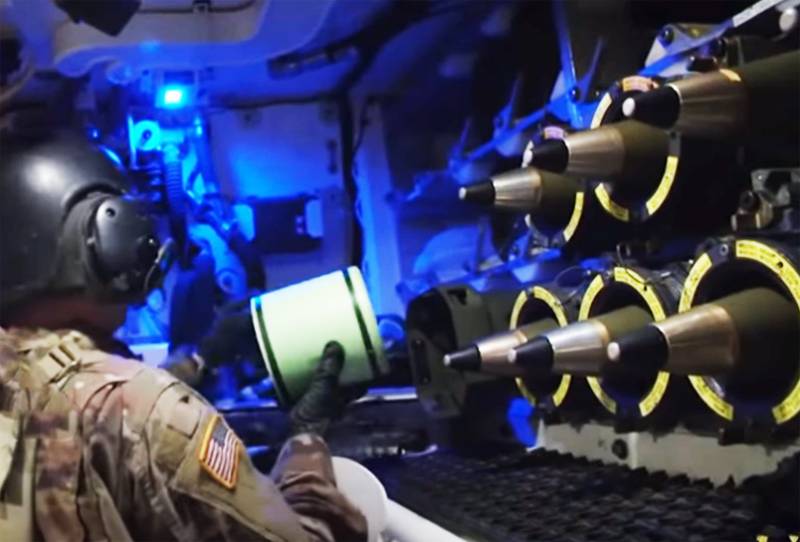 Discussed recently published in the United States information that at the White Sands training ground in New Mexico, a shot from a 155-mm M109 Paladin howitzer managed to shoot down an air target BQM-167 Skeeter, which imitated a Russian cruise missile. This information aroused great interest on the part of experts and ordinary citizens interested in military topics, both in the United States itself and abroad.
The United States provided details of the used ammunition.
According to US sources, the missile was shot down using a "high-velocity HVP projectile traveling at a speed of Mach 5." In this case, an advanced fire control system (ABMS) was used. This system has been under development for several years in the United States and is planned to be a meshed network of weapons that exchange data obtained through sensors. The configurations of such a network are different. It may include ground vehicles, combat and reconnaissance
aviation
, space satellites, US Navy ships, cyber elements.
Will Roper, Assistant Secretary of the Air Force for Procurement, Technology and Logistics:
The upcoming battlefields will be characterized by information saturation. One of the key goals of this approach was to present the participants with an incredible array of information that they could synthesize as if they were in a real operation.
The controls are said to be based on the use of artificial intelligence.
Talking about the used anti-missile projectile, the United States noted that HVP is a highly kinetic projectile that does not require the use of an explosive. In other words, the destruction of the imitation "Russian cruise missile" was to be carried out by a direct hit in the air.
From the statement of a representative of the developer company:
It
weapon
possesses the strength, power and range that can keep the enemy under threat from long distances and attack targets with kinetic energy equivalent to the force of a multi-ton vehicle moving at a speed of more than 200 km / h.
At the same time, having reported some details about the projectile, the developer did not say anything about what the approximate probability of an accurate hit by an HVP projectile in a maneuvering cruise missile is.