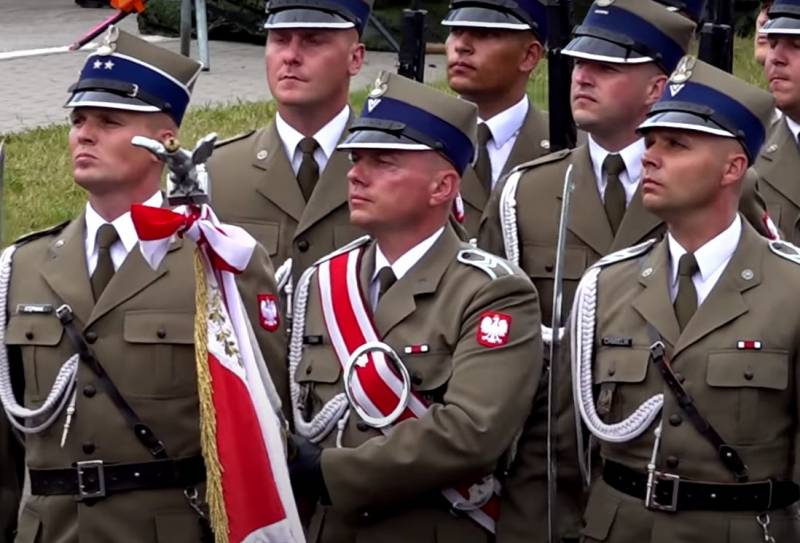 Poland could have caused ridicule around the world if it had not refused to hold a military parade in Warsaw on August 15. But the Ministry of National Defense, under pressure from the presidential office, canceled the parade.
Polish publicist Marek Kotsubal writes that while the Poles themselves criticized the parades in Moscow and Minsk dedicated to the victory in the Great Patriotic War, there was every reason to laugh at Poland: until the last moment, the Polish military command was going to hold a solemn parade on August 15, 2020 dedicated to the 100th anniversary of the Battle of Warsaw and the Day of the Polish Army.
The Polish Ministry of National Defense managed to form a group of troops to participate in the parade, and the soldiers were even brought to Warsaw and placed in the barracks. They had to hone their marching skills before passing in solemn columns, paying tribute to the memory of the participants in the Battle of Warsaw.
Naturally, the question arose about sanitary and hygienic safety. After all, the Polish Ministry of National Defense is unable to cancel the coronavirus pandemic. However, when the journalists asked this question and turned to the military department, they were told that masks for military personnel and disinfectant liquids were prepared for processing military equipment and
weapons
.
The number of spectators at the parade also raised questions. If the parade was held only for VIPs - the president, ministers, generals and deputies, then it would definitely become a laughing stock, Marek Kotsubal is sure. It would be even funnier, writes the publicist, if the soldiers had to maintain a social distance between themselves during the parade.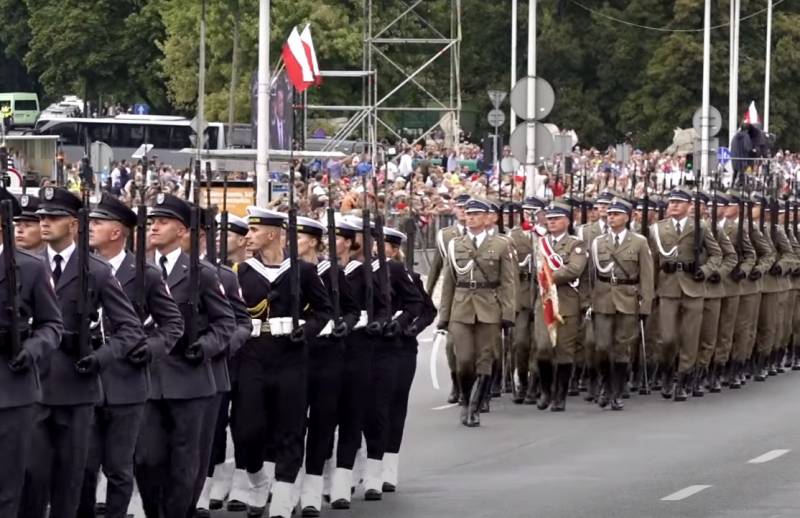 Ultimately, it was for health reasons that the Presidential Chancellery demanded that the Minister of National Defense cancel the planned event. The soldiers will now be taken to the garrisons from the Warsaw barracks, and the costs of the event, which the military department has already incurred, will be empty.
But the publicist believes that the presidential office made the right decision: against the background of how the West reacted negatively to the parades in Moscow and Minsk, holding the parade in Warsaw would be a flagrant manifestation of a policy of double standards.
Of course, the West is no stranger to double standards, and Poland in particular, but still it was decided not to disturb the public once again.
At the same time, Marek Kotsubal believes that the Polish leadership did not go to the air parade in vain. Such a form of solemn event during a pandemic, according to the publicist, would allow both the Day of the Polish Army and the Battle of Warsaw to be celebrated and to preserve the maximum safety of the parade participants. Kotsubal cited Italy as an example, where a parade was held on Liberation Day.
aviation
.
Meanwhile, in Poland, they note that soon only the American army will walk in parades in Warsaw, whose representatives are becoming more and more on Polish territory.