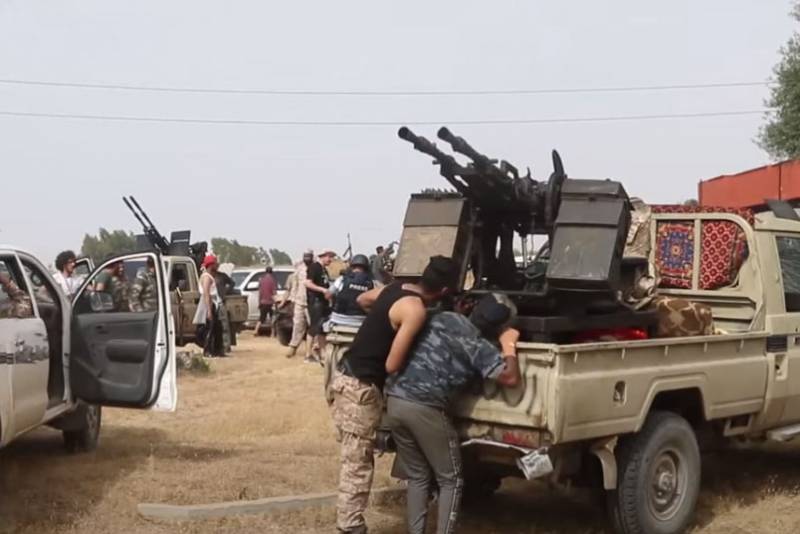 The Russian Foreign Ministry announced a new meeting between Russian and Turkish representatives, which will touch upon the issues of Libyan settlement. Recall that at the moment the forces of the government of national accord Faiz Saraj, supported by Ankara, have stopped to the west of Sirte and do not dare to move forward. Earlier, a threat was voiced from Egypt to the PNS and pro-Turkish militants: if the Sirte-Al-Jufra line is crossed, then Egypt will send troops to Libya.
Meanwhile, reports are coming from Libya that the command of the Libyan National Army of Marshal Khalifa Haftar is issuing a warning. LNA General Ahmed al-Mismari stated that countries, ships or means
aviation
who are approaching the Libyan borders are required to report this to the LNA forces. According to General al-Mismari, this will be evidence that aircraft and ships (ships) heading across the air or sea borders of Libya are not being used for purposes that may be associated with a new escalation of the conflict.
Ahmed al-Mismari:
To avoid escalation, ships and aircraft must communicate their intentions to the Libyan National Army.
We can say that al-Mismari's statement is directed primarily to Turkey. This country is sending to Libya
weapon
, ammunition, ammunition for the militants who are fighting on the side of the forces of the government of national accord.
The LNA notes that if ships or aircraft entering the airspace or territorial waters of Libya do not proceed to coordinate further actions with the LNA, they ignore the communication, then the LNA can use all available means against them. The PNC called it "clear threats that cannot be ignored by the international community."