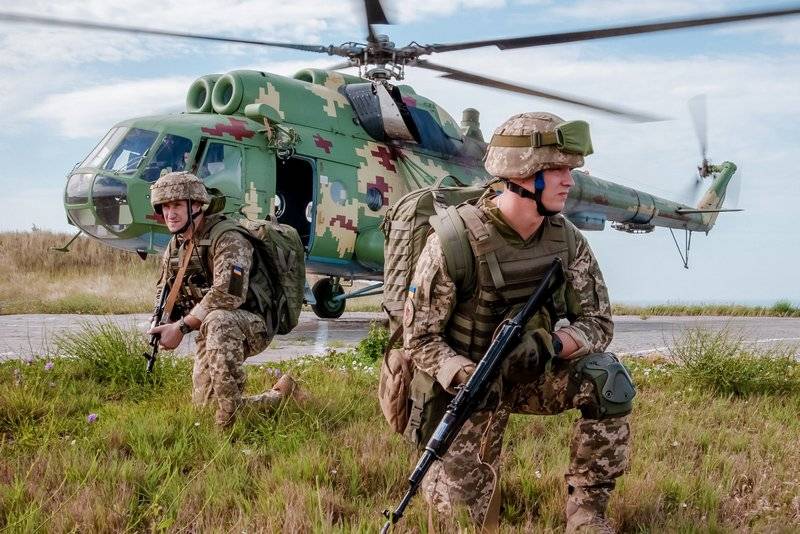 In Ukraine, the exercises of naval units of the Naval Forces (Navy) were held. According to the press service of the Marine Corps, during the exercise, the readiness of the duty forces and means for actions "within the limits of certain tasks" was tested.
During the maneuvers, the Ukrainian marines carried out landing operations from helicopters in the "landing way" on the territory of one of the military facilities, where they organized its defense. In addition, the defeat of small-sized surface targets from standard weapons was worked out.
The readiness check of duty forces and equipment was carried out in conjunction with and with the participation of the marine corps
aviation
and ship structure of the Navy of the Armed Forces of Ukraine
- said in a statement.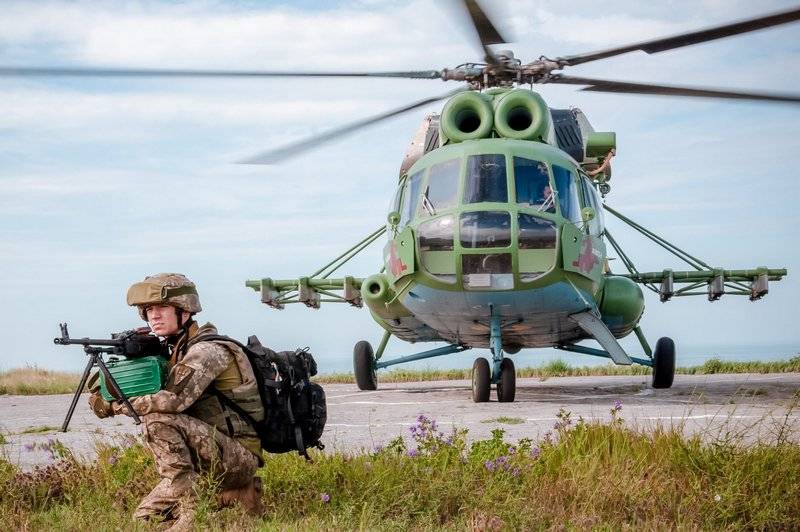 Without going into the details of the exercises themselves, we note that more than once stated in Kiev, the Ukrainian armed forces (APU) adopted NATO standards and announced the rejection of all of the Soviet, including the legacy of the Soviet army. Looking at the photos of the APU Marine Corps exercises, it becomes clear that the military still uses the Soviet
weapons
, as well as Soviet-era technology. So what then in the APU from NATO? And from NATO, the Ukrainian military has a form, or rather, made in Ukraine according to Western standards. As well as high-profile statements.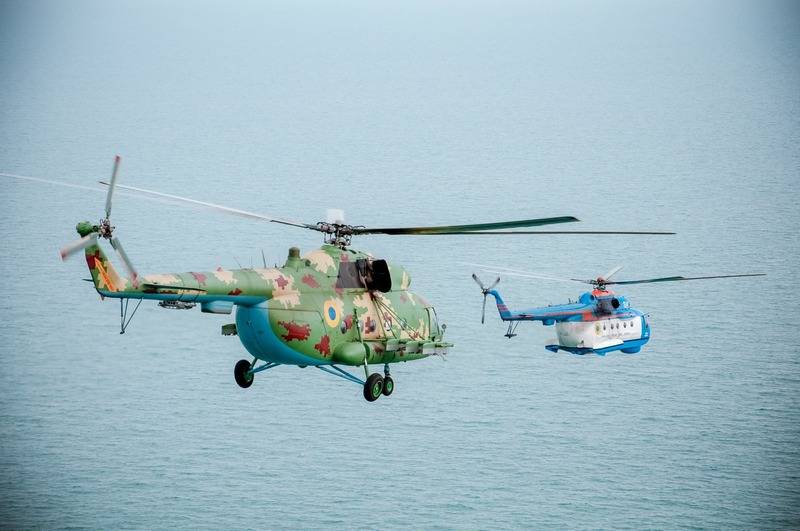 Maybe at first it was necessary to switch to these standards and rearm, and only then talk about the reluctance to use everything Soviet?