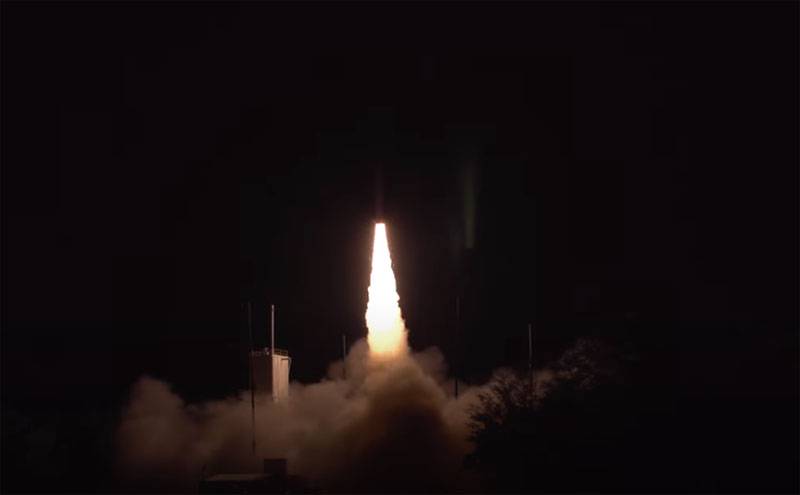 Mark Lewis, director of the American research and development organization, said the United States needs to "scale up efforts to produce hypersonic
weapons
". According to Lewis, the variability of such weapons is important. This refers to the possibility of using it from various carriers, including submarines.
Mark Lewis:
You can not say "either one or the other." We must use all this in a large, unified system. We must create a system for each part of which there would be a purpose.
Lewis criticized the current program, the financing of which, in his opinion, is extremely small and does not allow the American
aviation
, army and
the fleet
acquire a sufficient number of hypersonic missiles.
Lewis during a video conference with the Mitchell Institute, part of the Air Force Association:
If you have a program that delivers eight missiles, and then stops ... Well, well, and for which of the thousands of targets in our set we will use these eight missiles?
According to the official, the difficulty is that today no one can say what the costs of creating a large number of hypersonic missiles can be. About these costs, in his opinion, it will be possible to speak in process of direct production.
Currently, the Pentagon has several areas of work in the field of hypersonic weapons:
ARRW Air Force - airborne hypersonic systems (in fact, we are talking about an attempt in the USA to create an American analogue of the Russian "Dagger", which today is a hypersonic system with a MiG-31 carrier), LRHW and CPS - hypersonic missiles for mobile soil systems and for the US Navy as well as HAWC and HSW-ab (the most powerful versions of hypersonic weapons).
At the same time, Lewis notes the complexity and technological plan. According to him, the maximum speed of hypersonic complexes that use gliding technology, with existing methods, will not be higher than 7 M, which is approximately half the expected value.
It was noteworthy that the article in the American media devoted to hypersonic developments in the USA and the analysis of the developments themselves were illustrated (figure above) by the graphics of the Center for Strategic and Budgetary Assessments (CSBA). A noteworthy illustration is that it shows targets for missiles flying from the UK. And these goals are designated as located on the territory of Russia. Including targets for hypersonic missiles with a maneuvering warhead. Earlier in the US, they were very indignant at Russian graphics, where the latest weapons of the Russian Federation hit targets on an invented map of the area. Some people in Washington decided that the map on the animation of the Russian Ministry of Defense "is very similar to the map of Florida." Unlike the Defense Ministry card, the CSBA card is much more explicit.