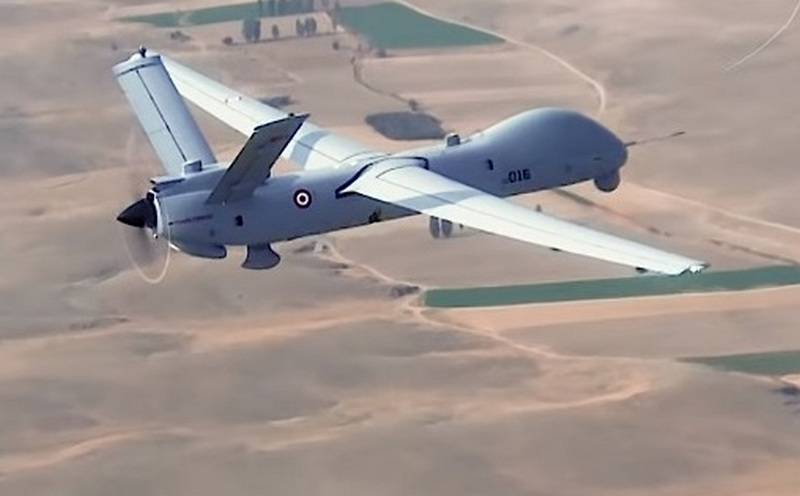 Anka-s
The frames made by UAVs in the Syrian province of Idlib show dozens of destroyed
tanks
T-55, T-62 and T-72, armored vehicles BMP-1, short-range air defense systems "Shell-C1" and ZSU-23 "Shilka", as well as self-propelled howitzers 2C1 and 2C3, Forbes indicates, trying to figure out the reasons, which caused such massive damage.
Russia is far behind
As noted, the Turkish offensive is largely carried out due to the widespread use of shock drones and the application of high-precision artillery attacks when adjusting fire from drones.
According to Forbes, "Turkey, along with China, is a world leader in the production of armed drones." However, their range is a little over 150 km due to the limited range of the UAV controls.
However, in Russia there are no similar UAVs in the active forces
- writes the edition.
The Turkish unmanned systems Bayraktar-TB and Anka-S showed themselves to the greatest extent in Syria. The Anka, which debuted on the battlefield in the SAR, is a heavier vehicle and can carry almost three times the payload than the Bayraktar already seen in Libya. These UAVs use "micro-ammunition" - 70-mm and 160-mm missiles MAM-C and MAM-L weighing 6,35 and 22 kg, respectively.
Syrian air defense manages to bring down UAVs of these types. Given the Anka-S "weight category," "their loss can be especially tangible, but obviously not as significant as the loss of manned
aviation
"Writes the publication.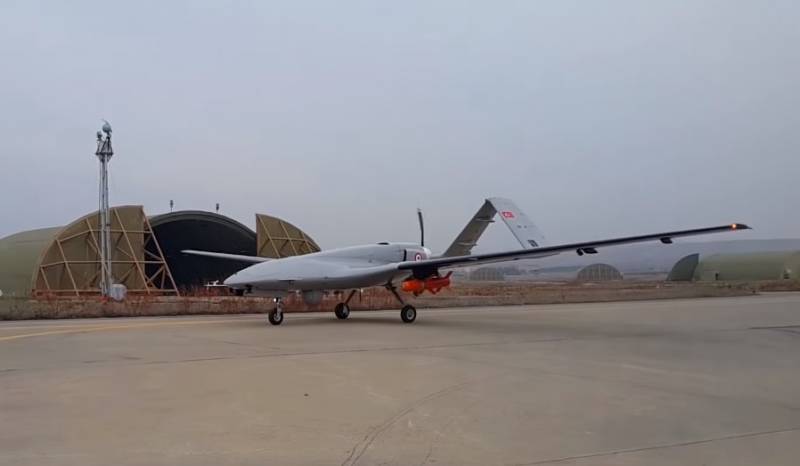 Bayraktar TB (Taktik Blok) 2
Trick Air Defense
And yet, why were the losses of Turkish drones so minimal compared to the damage done?
- the publication asks a question.
Turkey reportedly used a local-produced Koral radio interference system to reduce the effectiveness of Syrian air defense radars. The "Coral", which has a range of 200 km, is equipped with equipment designed to detect and classify enemy weapon systems, and also carries electronic warfare equipment on board for "jamming", deceiving and reloading the enemy's air defense.
The devastation caused by the Turkish strikes is another dramatic demonstration of the fact that today's armies need powerful electronic warfare systems and need short-range air defense capable of effectively fighting UAVs
- says Forbes.
As the publication indicates, it is noteworthy that Turkey was able to inflict such significant damage to a large extent without the participation of its forces directly at the front. Instead, Ankara relied on drone strikes or remote artillery fire. After the shelling, the Turkish proxies "captured what was left behind - similar to the strategy that the United States used against ISIS [banned in the Russian Federation] using Kurdish militants."