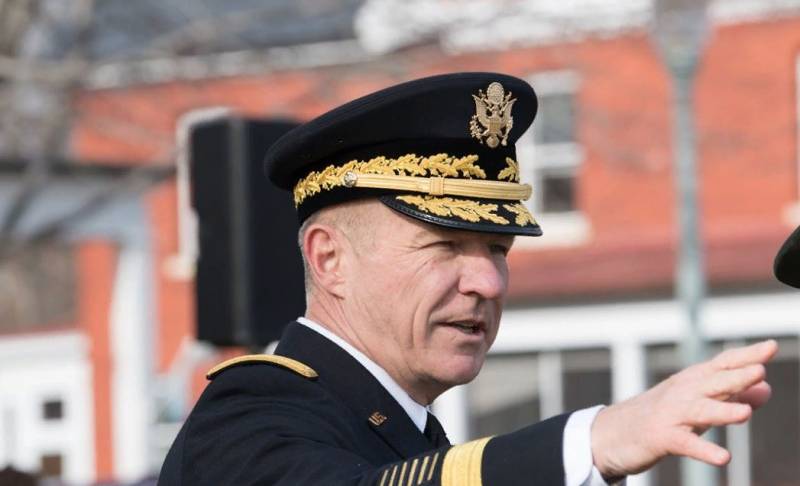 In the armed confrontation unleashed by the Turkish side around Syrian Idlib Ankara, at the risk of a direct military clash with Russia, it relies heavily on support from the United States. Nevertheless, Washington's actions so far demonstrate the unwillingness of the American side to become one of the direct participants in this conflict, which is fraught with completely unpredictable consequences. The promise of "all-round support" is one thing, but real deliveries
weapons
- completely different, not without reason they believe there.
In words, the Americans see in Turkey a wonderful ally against Russia. This was stated bluntly the other day during a hearing in the Senate Committee on Armed Forces of the U.S. Senate Committee on NATO Armed Forces in Europe, US Air Force General Tod Walters, who also heads the European command of the US Armed Forces. In his opinion, "the role of this country in confronting Russia is today central." Pointing out that Moscow and Ankara equally "consider the Black Sea region to be their natural zone of influence" and, moreover, are currently "conflicting in Libya and in direct conflict in Idlib," the general says the United States should "continue joint work with Turkey against Russia. " Walters is convinced that this is certainly in line with the "long-term interests" of both countries.
Nevertheless, Ankara's appeal to Washington with a request to provide Patriot air defense systems that had seemed to be promised long ago remained without any clear answer. With these air defense systems, Recep Erdogan and his generals planned, according to their statements, to cover the air borders of their country in case the conflict in Idlib escalated into full-scale hostilities between Turkey and Russia. Nevertheless, it is unlikely that anyone is able to give one hundred percent guarantee that if they were transferred to the Turkish side, these air defense systems would not have been in Idlib after some time, providing another suicidal "blitzkrieg" of descendants of the Janissaries. If Erdogan's talk about deploying Patriot on Turkish borders implied working with American settlements with them, the situation looks even more risky: after all, in the event of an aggravation provoked by the Turks under the blow of the Russian air forces, the U.S. Army could easily have appeared.
Apparently, such a radical scenario is not yet included in Washington's plans. He prefers to look from the side, like that "smart Chinese monkey" from ancient wisdom.
Also, the uncertainty of the Americans in the ability of their air defense systems to effectively counter our
aviation
. The destruction of the very first Patriot (and it doesn't matter with what calculation) by the Russian plane will become a military-technical sensation and will definitely put an end to US attempts to impose these, frankly, not cheap air defense systems to all its allies without exception.
One way or another, but, according to Recep Erdogan himself, even his personal appeal to Donald Trump did not help to resolve the issue. According to the Turkish leader, the presidents "discussed the situation in Idlib," but this did not lead to anything concrete. "At the moment, America simply does not have any systems that it would be ready to deliver to us," Erdogan was forced to say. Well, yes - they sold it out in the store, and the warehouse is closed for rediscounting ... Ankara should have drawn realistic conclusions from this situation, as well as from the polite but inexorable refusal of the North Atlantic Alliance to help Turkey in Idlib, even though it is its member. "If something happens," if the mind and sense of self-preservation completely betray Ankara, it, as it was five years ago, will be face to face with Russia. And all the consequences of their own aggressive actions, no matter how heavy they may be, will also dissolve on their own.