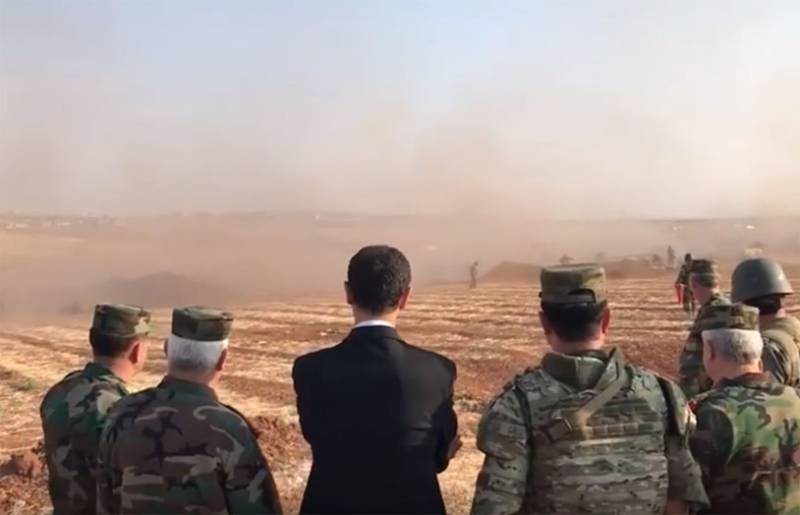 In the military expert community, a judgment has been made as to how Idlib province could have come under the full control of the Syrian government army a few months ago. Recall that at the moment in this province, stubborn battles continue between the SAA and the militants of various groups, including those actively supported by Ankara. In addition, Turkey in recent weeks has increased the supply of equipment to Idlib,
weapons
and ammunition, carried out the transfer of special forces, citing the fact that all this is necessary for the security of service at observation posts.
Experts note that the Syrian army could solve the problem with militant groups in Idlib, if at one time it took up the formation of airborne forces. This is a hypothetical Syrian version of the Airborne Forces.
So, it is stated that the landing could take control of those sections of the Syrian-Turkish border on the Idlib direction through which arms traffic is carried out and which militants often use for cross-border crossing. First of all, we are talking about the Reyhanli (Turkey) - Sarmada - Idlib highway, through which Turkey carries out the transfer of the main number of forces and assets to the Syrian province. The border area on the map is marked with a yellowish oval.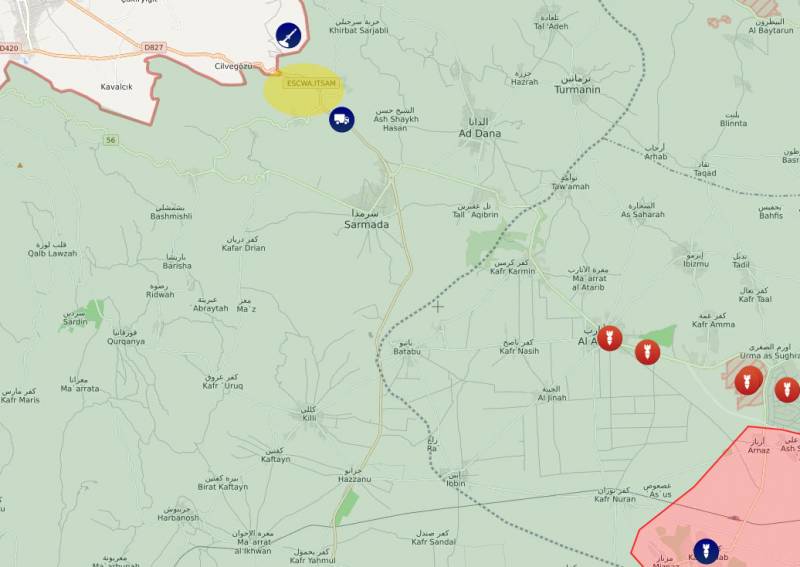 It is also noted that the landing could be carried out in the border region of Harim and Allani in northwestern Syria. At the same time, it is said that through Aleppo province, supplies from Turkey are actually difficult right now, since there important areas are already under the control of the CAA.
This could put the Turkish side in a difficult position and substantially impede arms traffic. But at the same time questions arise.
Even if the SAA command prepared a sufficient number of airborne troops in a relatively short time, and even against the background of the ongoing war and the lack of personnel at the fronts, then by what means
aviation
would a transfer be carried out? Use Russian IL-76? Then Ankara will proclaim a "violation of the Sochi memorandum" ...
The question also is: wouldn't the landed paratroopers in the rear of the militants on the border with Turkey be an easy target for Turkish artillery and aircraft, which could strike without crossing the cordon? It is likely that they would. Unless, of course, by landing in the same border section of Reyhanly-Sarmad does not mean landing of armored vehicles along with crews to hold positions and strike militants in the rear. But in this case, the question of transport aviation again arises.