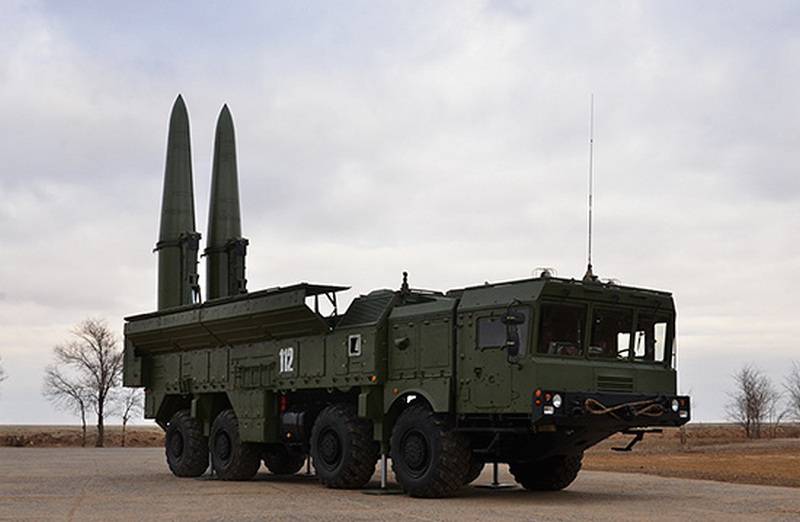 This year, the North Atlantic Alliance will respond to Russia to deploy the Iskander-M OTRK with a 9M729 missile. This statement was made by NATO head Jens Stoltenberg.
As for the Russian SSC-8 system (NATO classification), we will work on air defense and missile defense systems, on conventional weapons, on increased combat readiness and on prolonging the warning time
- declared Stoltenberg.
NATO Secretary General has promised to respond to the deployment of Iskander-M with a new missile "defensive measures." At the same time, Stoltenberg once again said that NATO does not intend to deploy new ground-based missiles with a nuclear warhead in Europe and is seeking to strengthen arms control.
According to Russian military experts, under Stoltenberg's promise to "answer," there may be an intention to deploy new medium-range cruise and ballistic missiles in Europe, hiding them under conventional weapons.
According to Dmitry Stefanovich, an expert of the Russian Council on Foreign Affairs, an example of such
weapons
can serve as an operational-tactical missile, created as part of the Precision Strike Missile project, replacing the ATACMS complex, capable of hitting targets at a distance exceeding 500 km.
Activation of patrols could be another NATO response
aviation
NATO Russian borders. At the same time, the United States will continue to saturate Europe with aviation weapons for further transfer to its allies in the alliance in order to confront Russia.