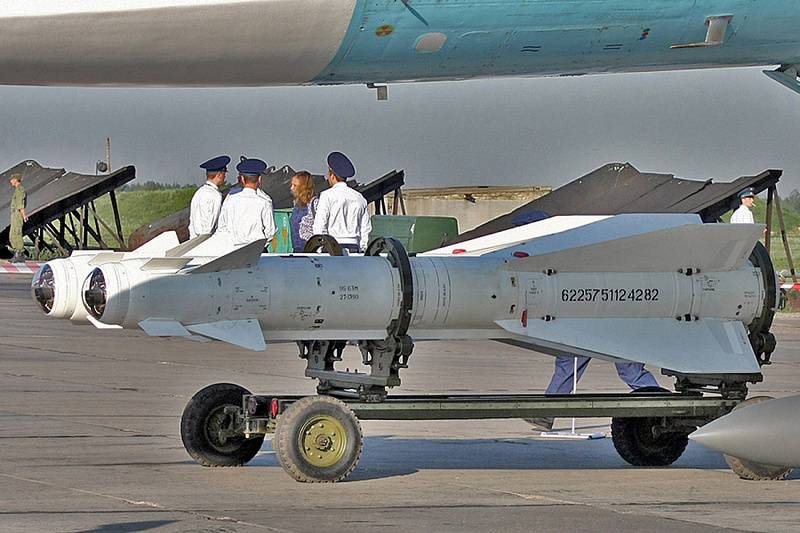 X-29TD missiles before installation on an airplane
Two
aviation
equipment from the Crimean airfield Saki will pay the Russian Ministry of Defense about 31 million rubles for the Kh-29TD aircraft guided missile accidentally fired in the hangar. Writes about it
"Kommersant"
.
The Crimean garrison court partially satisfied the lawsuit of the Ministry of Defense against the military personnel of the Saki airdrome to recover the amount of damage caused to the state during their actions. Nikolai Zverev and Alexei Chebanov were found guilty of violating the rules for the treatment of
weapons
representing an increased danger to others (Part 1 Art. 349 of the Criminal Code of the Russian Federation).
By a court ruling, Aleksey Chebanov was assigned a one-year and three-month military service restriction with deduction of 15% of wages to state revenue, and Nikolai Zverev - a year of restriction with 10% payment. For the time of limitation, servicemen may not be promoted to the position and rank.
As it was established by the court, on October 1 of the 2017, military technicians controlled the technical condition of aviation weapons, including two X-29TD missiles. In violation of the work schedule, they did not check the serviceability of the check mechanisms of one of the missiles by supplying current, which in turn led to the activation of the squibs.
The X-29TD guided missile went flying, demolished the gate and part of the wall of the hangar along the way, destroyed other equipment and a second missile. Note that the length of the X-29TD is about 4 meters with a mass of approximately 700 kg, of which 100 is a warhead.
The initial lawsuit of the Ministry of Defense against two technicians amounted to more than 46 million rubles, since it was precisely the amount caused damage, but then it was reduced to 40 million, and then to 31 million rubles. Considering extenuating circumstances and causing harm by negligence, the court ordered Zverev to pay 15 million, and Chebanov - 16 million rubles. The amount will be deducted from the salaries of servicemen.