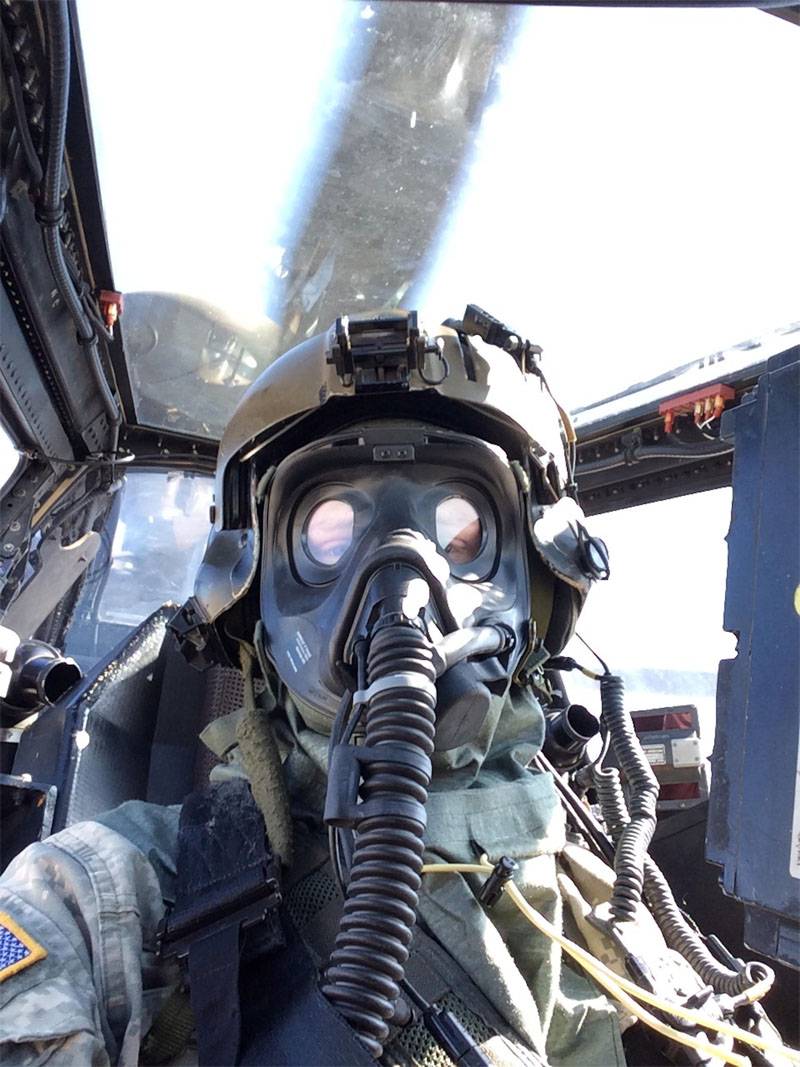 It became known that for pilots of the American Army
aviation
The Pentagon continues to purchase special masks to perform tasks in special conditions. We are talking about special masks of chemical and biological protection MPU-5 and MPU-6.
In total, 2017 thousand MPU-2,2 special masks have been produced for the needs of army aviation since 6.
Describes the purpose of these "accessories". The mask allows the helicopter pilot (for example, we are talking about Apache helicopters) to operate in conditions of chemical or biological contamination of the area. MPU-6 (Mask Protective Unit) fits into a special pocket on the pilot's chest. The mask, if necessary, is removed from the mounts and put on the face of the pilot. It is equipped with special optical elements that allow the pilot not to lose visual control over the situation in flight. Moreover, optical elements have night vision sensors.
The manufacturer reports that MPU-6 protects against chemical or biological
weapons
even when the aircraft is in an overly contaminated environment.
The mask protects the pilot's eyes, face skin, respiratory system. As stated, in a special mask filters are used based on modern compounds that effectively neutralize toxic substances. In fact, this is a lightweight version of the gas mask, and it is very high-tech. It is used not only in the US Air Force, but also, for example, in the United States Coast Guard aviation.
Resource
Reddit.com
publishes pictures of American pilots in special masks, which are described in the material.