This is a "soldier" so "soldier"! With a capital letter, he himself is very large. And therefore, all the details of his equipment are made very carefully and look very realistic. Each figure has a very beautiful box with several equipment options and a stand.
Faces erased, dull colors -
Either people, or dolls,
The look is like the look
And the shadow is on the shadow.
And I'm tired and resting
I invite you to the booth,
Where dolls look so much like people.
A. Makarevich. Puppets
This reduced, reduced world.
The past material of this series is about
figures from the Army Museum in Paris
I collected a lot of comments, including one from Astra wild, which wanted to know more about ... large figures, so to speak, which we usually call not dolls or figures, but dolls! And this topic would have been off topic (such a funny pun comes out!), If it had not been most directly connected with Military Review. That is, we will talk about dolls, but dolls are purely military. The same soldiers, but only large! Well, in addition, I am pleased to serve our regular reader, because even when it was said that "what the woman wants, the Lord God himself wants!"
Well, we begin with the fact that anthropomorphic dolls of large size are already known in ancient times. These are ceremonial khaniv dolls from Japanese tombs, and kachinos dolls of the Hopi Indian tribe, and Japanese hin dolls for girls and boys' holidays (the latter can be used to study samurai armor, so accurate!), And puppet dolls, which are so in Miguel Cervantes's novel Don Quixote was delighted, and dolls for nativity scenes - and not to list all. In ancient times, for example, in Ancient Egypt, Greece and Rome, they already knew how to make dolls with arms and legs on hinges. For example, one such one, made of ivory with legs and arms (it was even called Nina!), Was found in the necropolis of Terragona in Spain, and it belongs to the 4th century. AD
One of these figures and to it a helmet, a sword (by the way, the blades of swords, axes and daggers are usually made of metal), chain mail. Since it is very small, it is made of a nylon mesh painted with metal, but in some cases it is made of rings!
So this figure looks in full, so to speak, armament
Industrial dolls appeared already in the Renaissance and many of them came to us. Wooden dolls, folk dolls, came to us, simple but brightly colored and no less attractive, even next to brocade and velvet clad porcelain beauties from the Venetian palazzo. By the way, even the dolls of British Queen Victoria were even ... made of wood, although they were dressed in beautiful dresses in the fashion of those years. There were dolls made of wax, papier-mâché, porcelain, there was even his own "golden age" in
stories
dolls (end of the 19th century). It was then that the dolls had closed glass eyes, and the model for one of them was the wife of Emperor Napoleon III Eugene de Montijo - a beauty recognized by all. In the early twentieth century, Germany became the leader in puppet production. It was she who became the birthplace of the celluloid doll, and from 1922 of the year the Germans seized the palm of the Germans. In the 1937 year, dolls-figures grew to a height of 18 cm and learned to stand.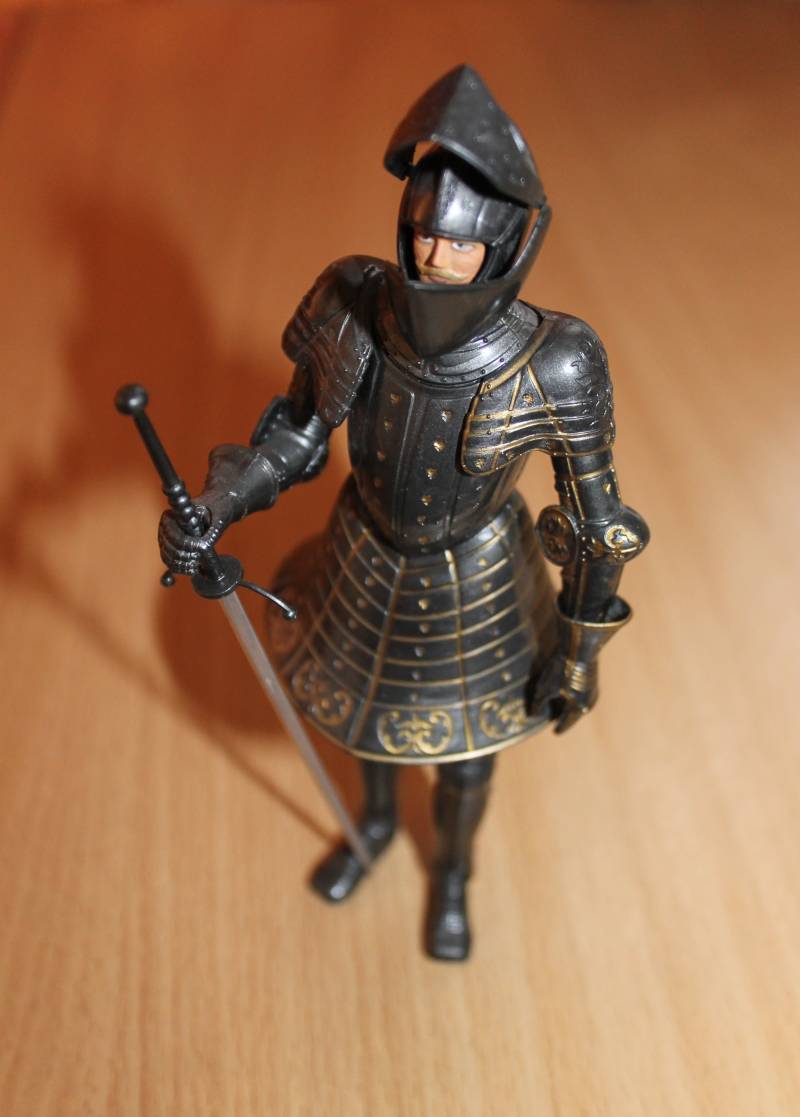 A knight's figure in the Eagle's Armor for the 1: 12 all-plastic walking tournament. She also has swivel joints in her arms and legs, which allows her to change her position
As for the debut of Barbie dolls, it took place in the 1959 year, and it was made of vinyl. In 1961, she had a friend, Ken, then a friend, Midge, and in 1964, her sister Skipper. In 1997, even a Russian Barbie appeared, dressed in a sarafan and with an elegant kokoshnik on her head. The success of Barbie was imitated, with some very interesting properties. For example, in 1985, Rowland released a collection of "historical character dolls depicting girls aged nine. This is Felicity - the era of colonial wars on the American continent; Josephine - a Latin American girl from the beginning of the twentieth century from New Mexico; Kirsten is a Swedish immigrant living in the United States in the Midwest; Eddie is an African American (a tribute to political correctness!), Who fled to the North from slave states, an orphan Samantha, who is raised by one grandmother, Kit is a girl from a family who went bankrupt during the Great Depression, and Molly is the daughter of a military doctor. Together with the doll, her outfits, accessories and ... a documentary plot with her "living story" are sold. Interactive museums are open across the country in which the owners of these dolls can play with them, which sometimes teaches better than any textbooks.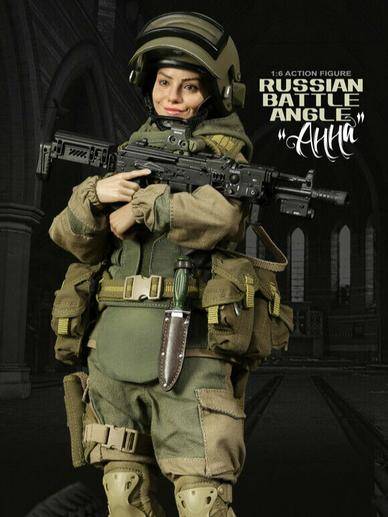 New 2019 of the year. Russian "Anya" with all her equipment ...
The success of "thematic dolls" forced the creators of Barbie, who began to be produced in costumes of the corresponding professions, to follow this path. She was a flight attendant, and a fashionable rock star, and a pediatrician, and a fireman, and a teacher, and ... a presidential candidate (that's how it is!), And even a military pilot (1990)!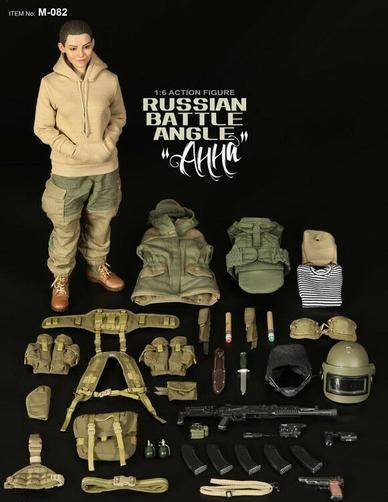 In which there is nothing! And interchangeable shops, and a knife, and a gun, and a pair of grenades, a tactical flashlight, a helmet "sphere", and even ... vest
And here the idea of ​​a doll of a sufficiently large size and - let's put it this way: "of a military-historical content" finally began to bear fruit. So, in the 2000 year in Hong Kong, the Hot Toys company appeared, which specializes in producing collection figures in the 1: 6 scale, that is, 30 cm high, which depict warriors of different times, different countries and peoples, with a very high level of detail. Damtoys manufactures its figures in China, as does Coomodel, which produces beautiful (albeit slightly fancy knight figures) and not only figures on the scale of 1: 12, 1: 10 and 1: 6, but also bodies or teloids, as they are now commonly called, with movable joints and interchangeable hands. There are many other companies producing such products, so it will be easier to say that there are many. And there are a lot of figures ... well, starting from the Russian "polite soldiers" in the Crimea and the samurai and asigaru with bows and muskets, to ... the figures of Stalin (that's what all his fans have to buy !!!) and ... Hitler (but what about without him?). Almost all of our Red Army is represented. And the sniper Zaitsev, and the sniper girl, and the officers, and the marine, the tankman, and the officers with epaulets and without them. Cossack in a burka - and they did not forget that! Both horses and figures of riders are issued for them with full armament, and replaceable. Although prices, let's say so, bite. A human figure on a scale of 1: 6 may cost 24 thousand rubles, and more expensive, but what about horses, when! A figure, for example, a "German politician" with a short mustache costs 29700 p. Although there is cheaper, in a raincoat and ... with a dog! There are many figures within 16 of thousands of rubles, and bodyids, especially those made of hard plastic, can be said to be inexpensive - 1900 p. I bought it and put on "this body" in any armor or suit, which, by the way, many people do!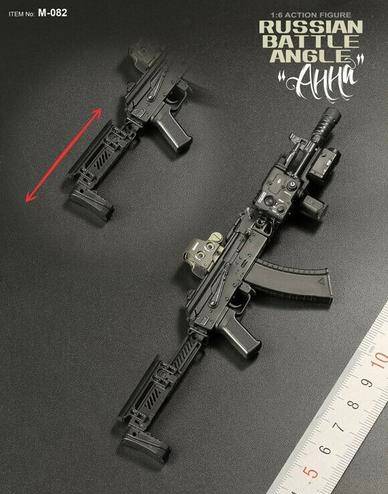 Amazing quality
weapon
: shops are replaced, the butt moves apart, the shutter cockes!
Finally, Phicen, also an Asian company specializing in ... female bodies made of silicone, is seamless, but on a metal skeleton and with very realistic bent arms and legs. They should be bought by people with a stronger psyche, let's say so, because they are ... very natural and look very erotic. Bribes over the study of faces, hair that looks like alive.
Some figures are historically reliable, but many knights bear the imprint of fantasy, alas. Personally, I do not like this, but in terms of marketing this is a real gift of fate!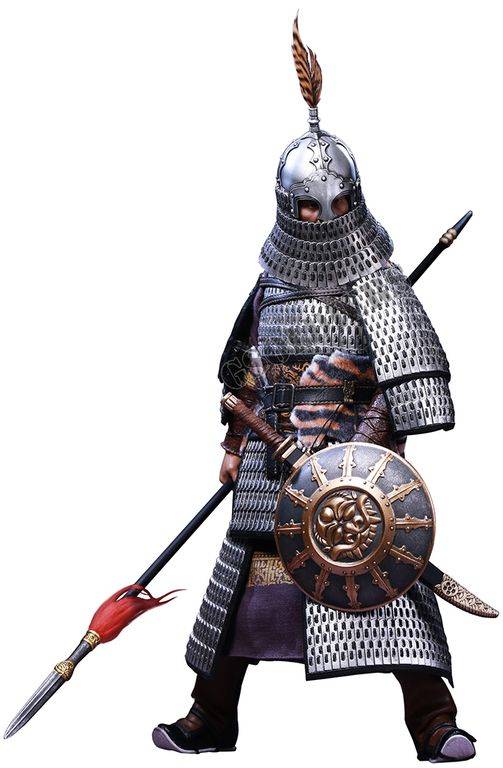 The impressive figure of the Jurzhen horseman ...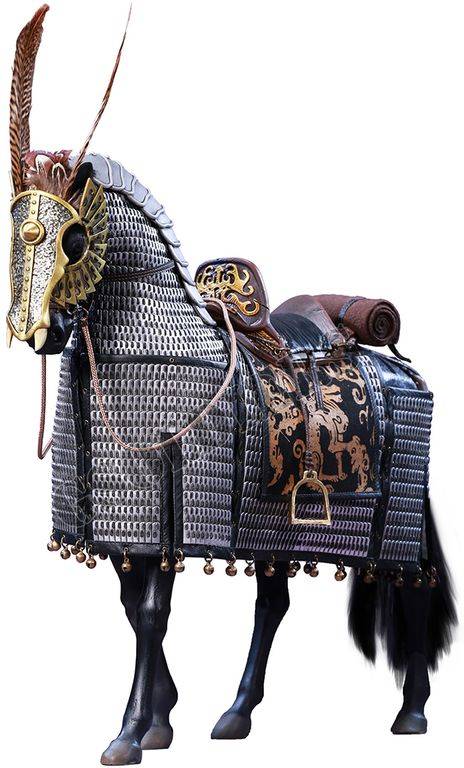 And this is a horse to him! (15900 p., By the way)
Authentic samurai, asigars, Mongols, Chinese, a heavy Chzhurzhensky rider with a horse (the price is breathtaking!) And without a horse, modern Russian and American soldiers, as well as soldiers of the Second World War, well ... characters of modern popular films, ranging from Rambo and ending with Rossamaha.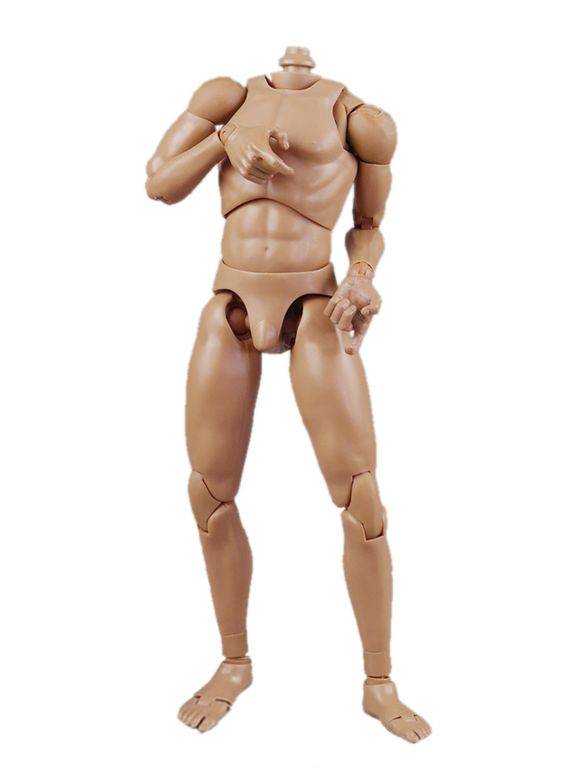 This is how a rigid body looks like a man. Surprisingly, there are figures not only with replaceable brushes, but also with three "virtues". Why is this?
All this is good. But each article in this series is also devoted to how you can make money on all of this. Well - everything is simple. You buy a couple of figures, several more teloids, gut the equipment of the first and carefully study the device of the second and ... open a company: "Large scale figures accessories, Inc." and start producing not the figures themselves (this is difficult and expensive), but sets of clothes and armor. For example, the knightly armor of many companies, as already described above, is too fantasy and unrealistic. And we take the drawings of Angus McBride, we make clothes and weapons directly on his tablets and ... you and I get a ready-made "umbrella brand", "sharpened" for publishing numerous books by the well-known Osprey publishing house.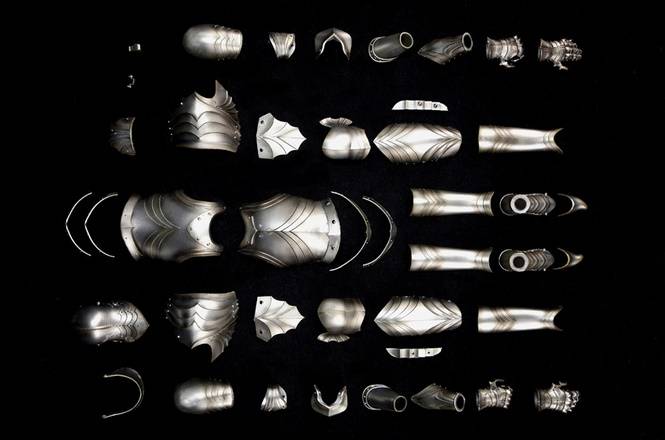 Set of knight armor parts. All of them can be made of epoxy resin in the technology of "rubber whale". Moreover, taking as a basis the armor from ... the Vienna Armory, the Arsenal of the city of Graz, the Dresden Armory, the Metropolitan Museum of Art in New York, the castle of Hluboká nad Vltavou, so that the people who visit all this would have the temptation to leave them buy! The copy number of armor should be high, the museum should receive a good percentage of sales, but for your company it will be a wonderful advertisement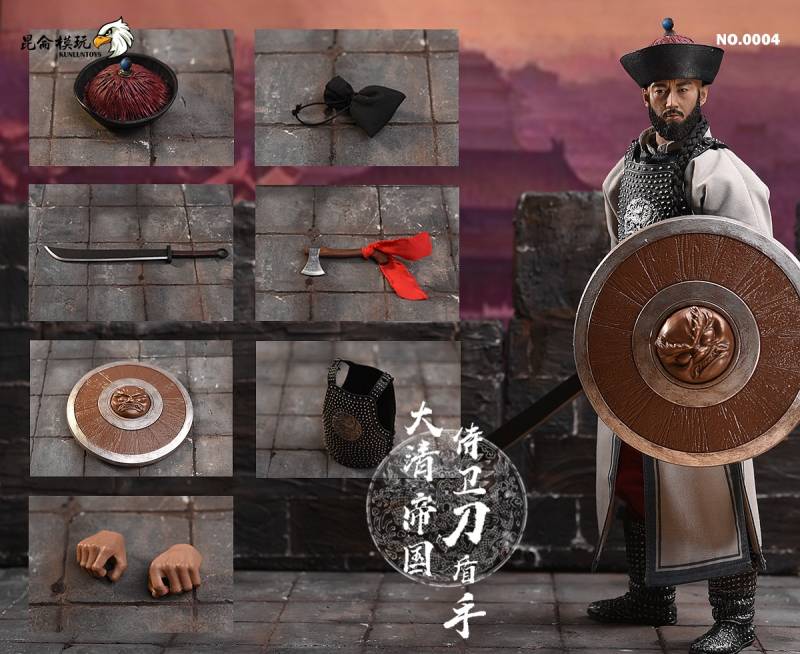 For example, a figure of a Chinese warrior. As you can see, the accessories attached to it are very simple. And if so, then without even changing clothes on her, you can give her another shield, and a sword, and together with an ax - an impressive halberd
And you can develop the theme of authenticity and produce figures armed with shooting weapons! It can be arquebusiers, musketeers, reitars and cuirassiers of the 16th-17th centuries, armed with particularly impressive weapons. In the barrel of the same 16th-century wheeled pistol, it will be necessary to arrange electronic ignition and put a tiny solenoid into the box, which sets in motion the castle serpentine. The contacts on the handle of the gun close to the wire passing through the sleeve. The control button in the stand and there is a battery. The ignition hole is large enough for the exit of gases, that is, to increase the realism of the shot: first the serpentine of the wick or wheel lock falls, then a shot with smoke formation from behind and from the front already occurs - that is, like on old engravings!
Pay attention to the shutter and fuse - everything works as if it is a real machine!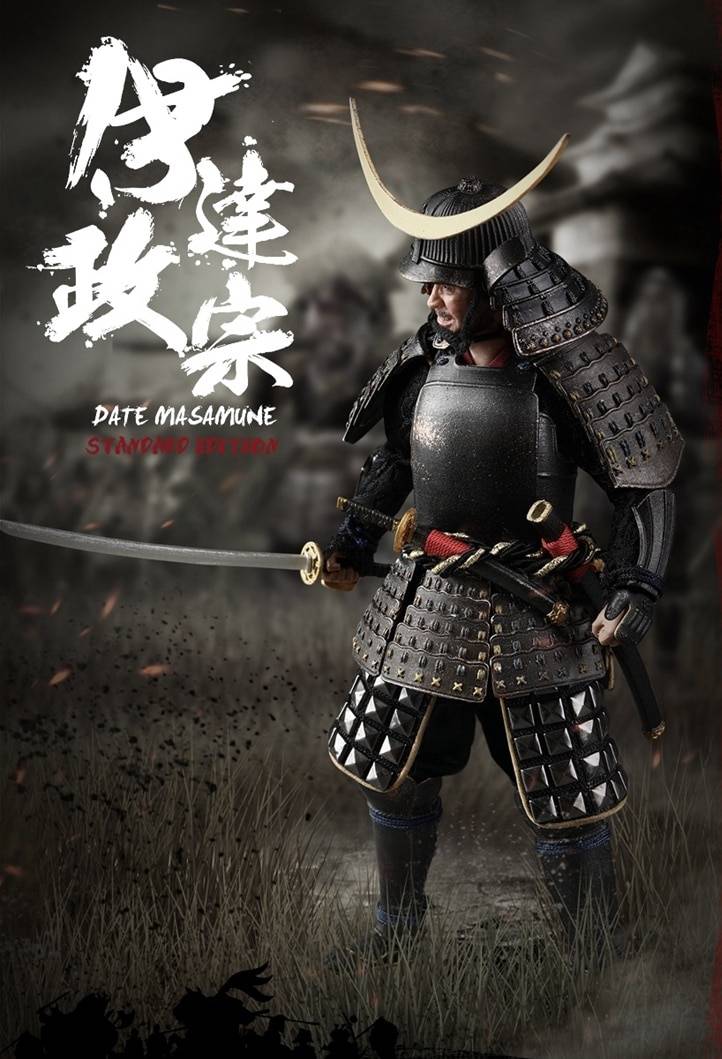 For obvious reasons, the figures of famous Japanese samurai are very good and realistic!
One can prepare in this way a very patriotic and interesting series of warriors of the Russian state: vigilantes of the Black Grave, warriors in bakhterets and deadlifts (these should be sold in the Kremlin's souvenir shop and at the exit from the Armory), archers, archery heads with squeakers and muskets (again shooting, that is, with a "unique market offer"). Moreover - shut yourself up with a "world gunsmith" for all these Asian companies and produce shooting petronella, shackles, arquebuses, muskets, pistols for them ... Karl Gustav grenade launchers, of which it's easiest to imitate a very effective shot, and ... getting it all patents, row money, using your position as the discoverer of this "field".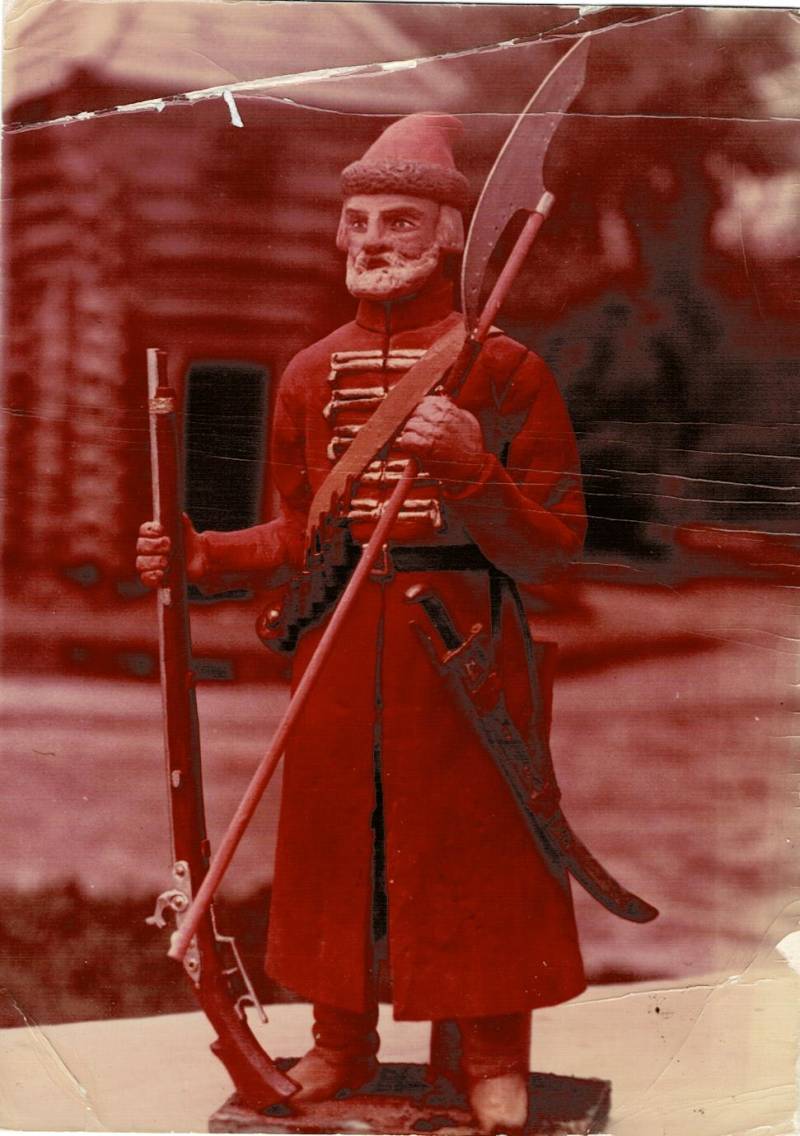 Russian Sagittarius just 30 high. See. A figurine made by the author of an article from plastic at the end of the 80 of the last century by order of the Museum of Local History in Kamyshin. It's clear that it's a little rude, but ... that's how they worked then and that was fine with everyone. The figure was not alone. There was a Nogan, and a Russian peasant. Figures of a smaller scale - 1: 12 for many years were exhibited at the Museum of Samara. There was a peasant with a horn, and a reiter, and a governor, and a streltsy with a gunner. Maybe one of the Kamyshenians and Samara residents present on the site will be able to remember them, although, of course, it was a long time ago (the photograph was preserved simply by a miracle, even surprisingly, how it did not fade at all!)
So it's probably worth thinking about making our mark on the production of all these realistic military figures on the scale of 1: 6!
To be continued ...