The United States has pushed the start of mass production of the B61-12 thermonuclear bombs and the W88 ALT 370 warheads for ballistic missile submarines. According to Defense News, the US National Nuclear Safety Administration said this.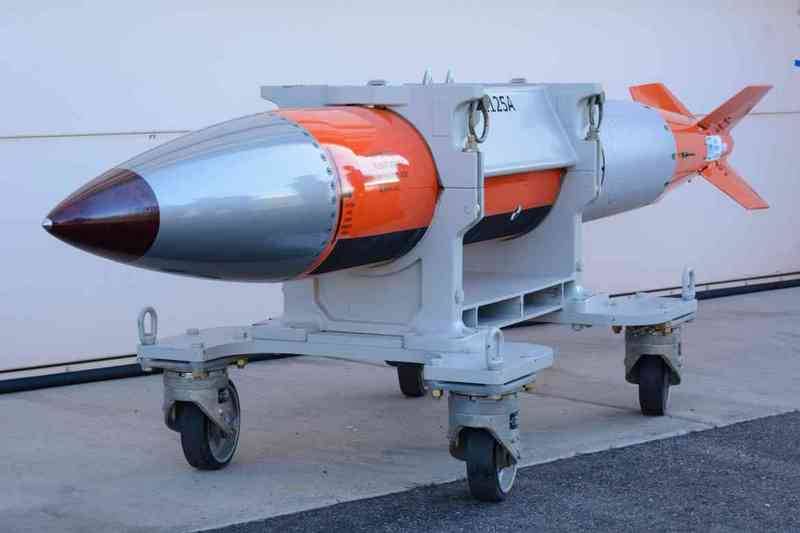 The United States postponed the start of serial modernization of thermonuclear bombs to the level of B61-12 for at least a year and a half. The reason for this long delay was the detection of the fragility of some parts used in the design of the munition, which jeopardizes the reliability
weapons
.
Details of the tests are not given, however, it is known that at present, specialists are selecting new spare parts that satisfy the military's requirements for service life. Serial production will begin only after new tests with new elements.
Development
aviation
B61-12 bombs, a new generation of ammunition in the B61 family, have been underway since 2012. The new ammunition will replace all types of B61, as well as B83 bombs, which have been in service since 1983. In this case, new B61-12 will not be released - this version will be redone with a partial replacement of parts with new existing B61 ​​bombs of different versions.
According to official information, the B61-12 or LEP (Life Extension Program) is designed to modernize the critical component of the United States nuclear arsenals. As part of the project, it was required to create a set of additional equipment with which it was possible to increase the life of the bombs, as well as increase their combat characteristics and safety parameters. In the new project, it was required to make maximum use of the components and assemblies of the existing B61 bombs of various modifications. In addition, it was assumed that the new B61-12 product will replace all its predecessors. The development of new nuclear weapons in the United States was completed in 2016. It was reported that during the upgrade, the life of the oldest B61 warheads will be extended by at least another twenty years.
The tactical thermonuclear bomb B61 of the first version was developed in the early sixties. In 1966, this product was adopted. Later several modifications of the bomb were created, some of which entered service and were used by the air force. The development of new modifications of the bomb continued for several decades. For example, the product B61-11 was developed and put into service at the turn of the nineties and the two thousandth.
To date, the US Air Force has five types of bombs, which are available in expanded form or in warehouses. The B61-3, B61-4, B61-7 and B61-11 products continue to operate. B61-10 bombs have been put in reserve, but can be redeployed if necessary.