The Navy will receive the marine version of the latest Russian ultra-long UAV Altius. The decision to create an UAV for sailors was made at the beginning of the year. This is reported by "Izvestia" with reference to the Ministry of Defense.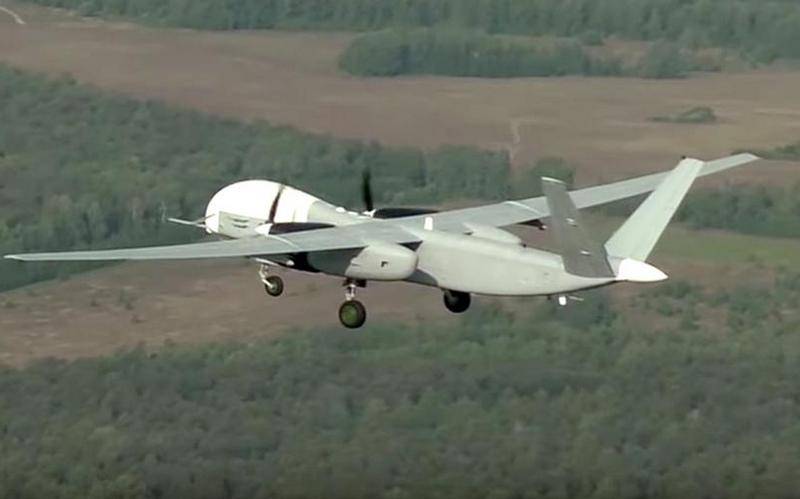 The Russian fleet will be armed with a "marine" version of the Altius UAV. It is noted that the drone is planned to be used both for reconnaissance and for delivering strikes. As explained in the Ministry of Defense, a fundamental decision on the creation of a marine version of Altius has already been taken, and tactical and technical requirements for the drone are being developed. According to the plans of military sailors, two versions will be created - reconnaissance and strike. The main
weapons
the shock version will be an anti-ship missile, most likely - X35.
The Ministry of Defense explained that the Russian Navy had a rather difficult situation with intelligence
aviation
- it is practically nonexistent. During the Soviet Union, the USSR Navy had a large number of Tu-16R and Tu-95RT reconnaissance aircraft in service, which conducted reconnaissance over almost the entire water area of ​​the World Ocean. At present, reconnaissance is quite difficult, and the adoption of Altius UAV will be able to solve this problem, since its characteristics allow reconnaissance around the clock over a long distance.
As previously reported. UAV Altius has a wingspan of 28,5 m, length - 11,6 m, take-off weight - 7 tons. The flight altitude is 12 thousand meters, flight range - up to 10 thousand km. In this case, the UAV can be in the air for up to 48 hours. The installed equipment allows reconnaissance at a great distance. The drone can also be controlled via satellite, which makes its range almost unlimited.