Repairing one of the largest American bases, China Lake, which suffered during the earthquake, could cost several billion dollars. It is reported by the Navy Times.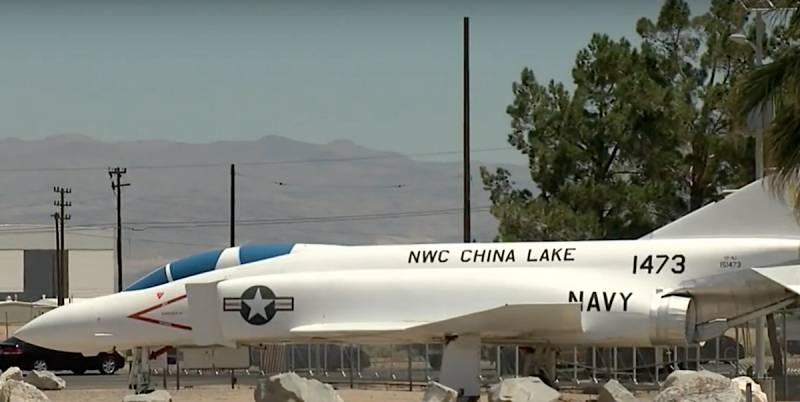 One of the largest US Navy bases, China Lake, and, in combination, the most important testing center
aviation
Marine Corps, occupies almost 4500 square kilometers. In area, it is larger than the state of Rhode Island.
About 4000 people are serving at the base, and 1700 are also working as civilian specialists. There were tested cruise missiles Tomahawk and SLAM-ER. Before the earthquake, the base had three runways - 3046, 2747 and 2348 meters. She also tested deck versions of the F-35.
On the territory of China Lake there are several thousand infrastructure objects (near 1300), some of which were used to test the most modern types
weapons
USA. The July 7 earthquake of 6,4 score caused tremendous damage to the base, the replenishment of which will reach several billion dollars.
About half of the buildings on the territory of the base were built before the 1980 year, some - even during the Second World War. This means that the structures were built without taking into account seismic stability.
Most buildings and infrastructure were damaged, over 20% of buildings were declared unsafe. Many designs are recognized as non-repairable and require replacement.
- so described the situation, the representative of the Navy, Captain Mark K. Edelson.
According to a government report, more than 2 billions of dollars will be required to bring the base up to operational readiness - and this is only to restore the underlying damage.
It is important to note that this amount is approximate and does not include the cost of specialized equipment, furniture, machine tools, telecommunications assets, supplies or other expenses.
- emphasizes Edelson.
Billions of destruction
3 Hangar is damaged - it houses manned aircraft of one of the squadrons. One replacement of this structure alone will cost the US Armed Forces 350 million dollars. Seriously damaged Michelson lab. It houses the estate of the Eighth Air Wing, a unit that tests advanced weapons technology. The cost of repairs is estimated at more than $ 270 million. The control tower, jet engine testing laboratory and many other facilities will be replaced.
China Lake is not the only United States base affected by the elements and needs to be repaired. So, in March, the state of Nebraska flooded the Offett base with the Doomsday aircraft E-4B Nightwatch. And in the fall of 2018, Hurricane Michael destroyed the infrastructure of the Tyndall base on which the F-22 fighters were based.