Last year 206 samples
weapons
last generation entered the armed forces of the Russian Federation. This was told by the Minister of Defense of the Russian Federation Sergei Shoigu. At the same time, emphasis was placed on electronic development using advanced military-industrial technologies in the areas of army robotics, unmanned aerial vehicles and underwater vehicles, combat equipment and ammunition of the soldiers of the future, including exoskeletons and the friend-foe recognition system.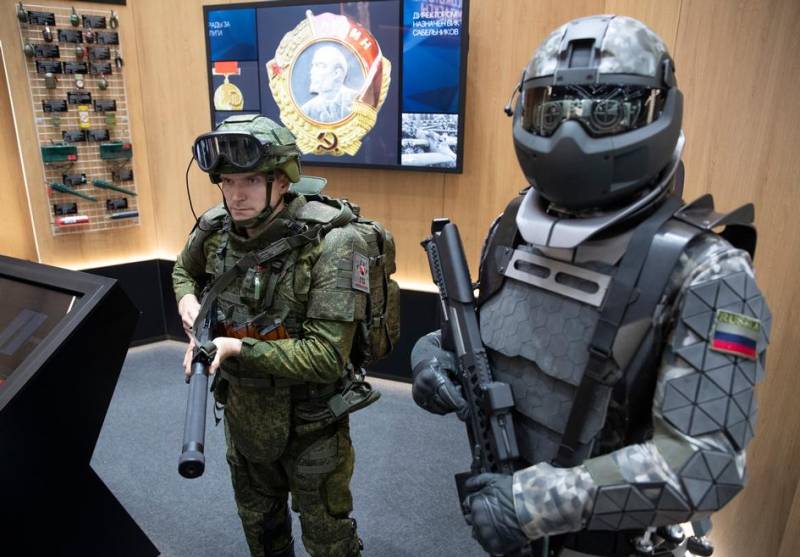 According to the Minister of Defense, the design developments of the military design bureaus and research institutes not only strengthen the country's defense capabilities, but also move engineering thought forward in the civilian sphere of the country's economy. Often, innovations of the Russian defense industry are subsequently applied in the field of civil engineering, especially in
aviation
, shipbuilding and the creation of industrial robots.
At the same time, Sergei Shoigu stressed the importance of testing the latest types of weapons in real combat with the participation of the Russian Aerospace Force and the Russian Navy in the anti-terrorist campaign in the Syrian Arab Republic. According to the head of the Ministry of Defense of Russia, all new types of weapons were baptized in Syria. Moreover, on the part of the development organizations in the SAR there were about three hundred and fifty technical specialists who assessed the fighting qualities of their new weapons, clarified their problems, and with this experience the final refinement of these types of weapons was completed at home.
Speaking on the latest scientific and technical developments of Russian defense companies, Sergey Shoigu also said that it is impossible to make advanced weapons from a technological point of view on outdated equipment, respectively, most defense factories and scientific research institutes have been re-equipped with the latest technology. Moreover, military scientists and designers are paid extra money for technological innovations and inventions working to fulfill the state defense order. I would like to believe that these are not just the words of the minister, but an objective reality.