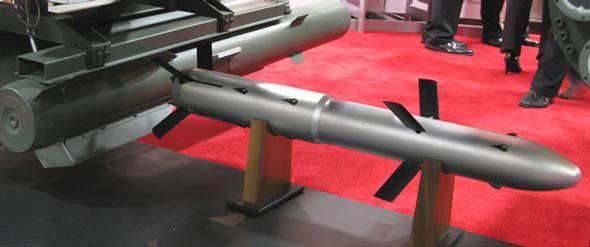 The US Air Force signed with Raytheon the largest order for the production of Griffin missiles to date, worth more than $ 85 million. The first order provides for the delivery in July of the 2013 of the year of 22-x combat-capable missiles and 43-x telemetry missiles. The prisoner last year (2011-ohm) with the army and the US Air Force previous order of Griffin missiles was intended to equip special forces.
These orders financed the purchase of 140-a Block IIA and 25-and telemetry rockets worth about $ 30 million. Raytheon received annual contracts at a fixed price of orders for this.
weapon
already from 2008 year.
The Griffin missile is 109 centimeters long, weighs 15 kilograms and carries a six kilogram warhead. It is alleged that the range of its action exceeds eight kilometer Hellfire, and when shooting from a great height reaches 12-and kilometers. The Griffin rocket uses an upward maneuver ("slide") and forms a trajectory in such a way as to achieve maximum range and a steep angle of attack, thereby maximizing the accuracy of the impact while minimizing unwanted collateral damage or erroneous laser reflection.
Griffin rockets are already in production, moreover, they have already been integrated on the C-130 Harvest Hawk aircraft, where they were successfully used in Afghanistan. Griffin is a rocket launched from the stern and is designed to be deployed on unconventional platforms such as S-130 transport aircraft. The Griffin B model is a forward-launched missile equipped with helicopters, airplanes and ground vehicles. The Griffin B model also includes a 5.5 kg launcher. One of the platforms considered as a Griffin carrier is the AT-6 light propeller aircraft. Griffin missiles were already launched from the OA-58D / F Kiowa Warrior helicopter. Other platforms considered to be already armed by Griffin are unmanned
aviation
MQ-9 Reaper and MQ-1 Predator systems. The Navy planned to test these missiles on unmanned helicopters MQ_8BFireScout, but whether these tests were conducted has not been disclosed. Successful Griffin surface (non-air) platforms also include launchers for short-range anti-aircraft missiles (Rolling Airframe Missile, RAM) installed on some Naval ships
fleet
United States (e.g. Littoral Combat Ship, LCS). Griffin missiles were launched from a simple land platform, which is planned to be used to protect advanced operational bases.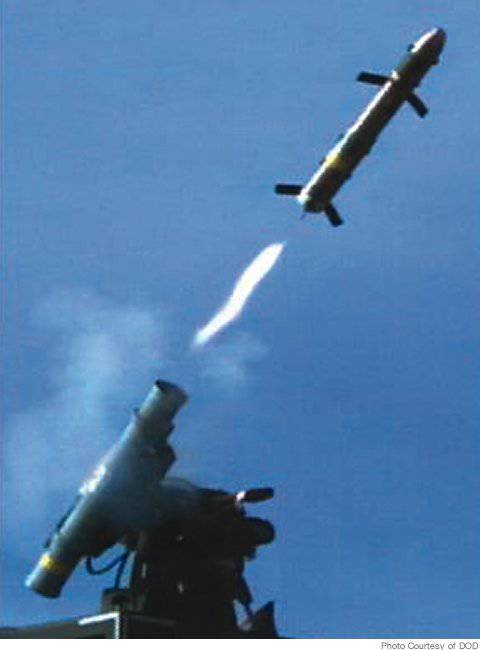 During the Griffin V tests earlier this year, the army checked how many such missiles are needed to ensure the security of forward bases and small outposts. During these tests, the Griffin missiles were fired from a launcher at a static target located more than 4 km away from it. The rocket hit the target accurately by using certain GPS coordinates tied by a balloon. In other tests conducted last year, the Griffin was launched from a short-range ground-based anti-aircraft missile launcher at a static target located more than a kilometer away from 3. Rocket induced by GPS and laser successfully hit the target. According to Raytheon, both tests achieved all their goals.
"Griffin missiles allow ground forces to defend their positions from any direction," said Harry Schulte, vice president, Raytheon Missile Systems. "Griffin allows seafarers to defend themselves against small, fast-moving ships used by pirates, as well as other non-traditional threats," added Schulte. The Griffin control system includes a user-friendly graphical interface and allows the user to direct a weapon at a target using GPS coordinates or laser targeting. To ensure maximum efficiency, the user can choose how to hit the target: with a remote fuse (air blast), from a detonation point or with a delay fuse.