Washington's attempts to obstruct the effective work of Rosoboronexport in promoting Russian weapons to its MTC partners are doomed to failure by sanctions and other measures, reports
RIA News
statement of the military expert, a member of the Public Council under the Ministry of Defense of the Russian Federation Igor Korotchenko.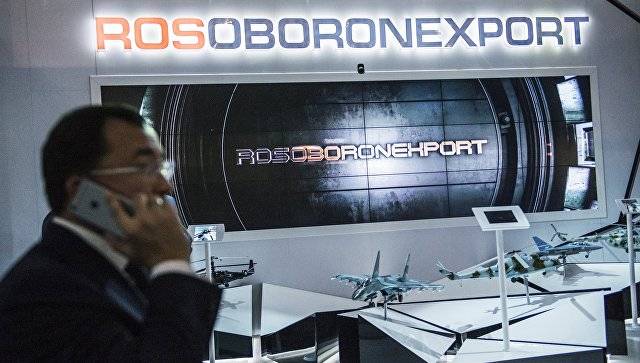 Earlier, the US State Department imposed a ban on government contacts with Rosoboronexport, in fact accusing the company of violating national laws banning the transfer of rocket technologies and
weapons
mass destruction of the DPRK, Iran and Syria.
In the person of Rosoboronexport, we have an extremely skillful and successful team, with vast experience in solving the most difficult tasks in extremely adverse external circumstances. The new CEO of Rosoboronexport, Alexander Mikheyev, and his team are unequivocally aimed at keeping Russia's second place in the world in arms exports,
said Korotchenko.
According to him, "it is important that those countries that buy Russian weapons will continue to acquire them."
This happens not only because of its extraordinary efficiency, but also because our partners have an understanding that only the Russian Federation guarantees all after-sales service and maintenance throughout the entire life cycle of armaments. Plus, we never violate our commitments: the Russian Federation always punctually fulfills all the conditions of contracts, unlike the United States, which may include an embargo on the supply of spare parts, or cancel a contract altogether if the policy of a country ceases to like them,
The expert noted.
He added that despite the sanctions, Russia "is increasing supplies of air defense systems and systems, combat
aviation
against the background of the successful use of Russian weapons during the operation in Syria, where it proved its exceptional effectiveness and reliability in a real war and in extremely adverse climatic conditions. "