The explosion in Al Baba killed 13 and injured 70 civilians. Syrian troops have advanced significantly in the province of Damascus. Reports about it
FAN
with reference to Syrian sources.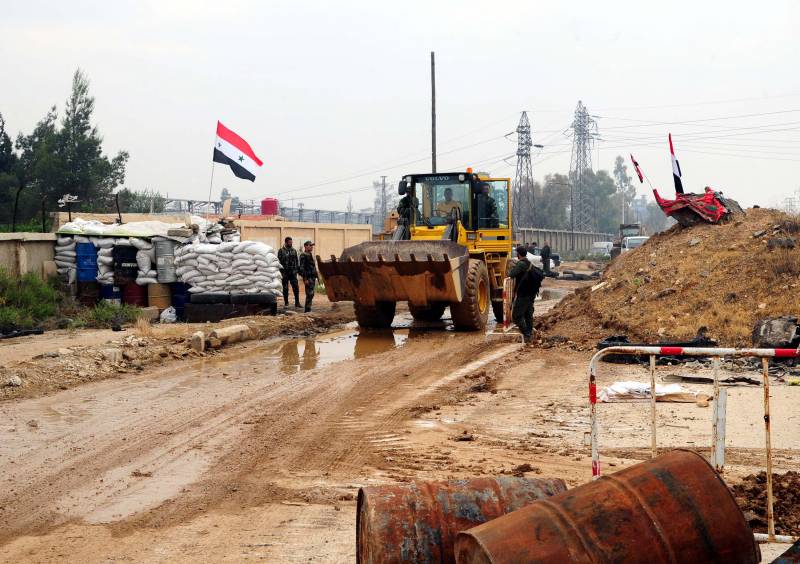 During the day, the Syrian Arab Army (CAA), with the support of the Russian Aerospace Force, advanced significantly in the Hajar al-Aswad district (Damascus province). Government forces drove away the terrorists of the "Islamic State" (IG, a grouping banned in the Russian Federation) from several buildings, including a mosque, more than a hundred militants were killed. The servicemen continue to sweep the territories of the cities of Duma and Al-Shifuniya. Earlier, mass graves of victims of radical Islamists were discovered in these settlements.
As a result of an explosion that struck the night before in the city of Al-Bab (Aleppo Province), 13 civilians, including children, were killed. In addition, 70 people were injured. According to sources, a new operation by the Turkish Armed Forces against the Kurdish National Self-Defense Detachments (YPG) may begin in this area.
From the enclave of militants in the north of the province of Homs, they began to take out members of the factions, who accepted the conditions of the Syrian government and surrendered
weapon
. During the day, the neighborhood of Ar-Rastan left the 63 bus with the militants and their families. In total, more than 2,7 thousands of insurgents have been evacuated from the area. Government units continued to carry out work on clearing the highway between the cities of Hama and Homs.
The Kurds are conducting mass arrests of civilians in the part of the Deir ez-Zor province under their control. The SDF is subjected to aggression by residents opposing the Kurdish occupation of these territories. Later, the Western coalition's air force struck at the alleged points of deployment of ISIS terrorists in the village of Al-Bukhatar.
The Russian Aerospace Forces continued to strike at the strongholds of Jebhat al-Nusra (banned in the Russian Federation) in the south of Idlib. Russian
aviation
attacked the positions of the Islamists in the vicinity of Jisr al-Shugur. Under the cover of military aircraft, the Syrian Arab Army (SAA) fired at the militant areas in this part of the region.