According to foreign information resources, the American-French-British anti-Syrian coalition has chosen four targets for its "strike against Assad." These are military sites, three of which are located in the metropolitan province of Syria - Damascus. Objects attacked from the eastern Mediterranean include:
1 object.
Military Research Center Barzeh (Barzeh). The center is located in the northern suburbs of Damascus, in which (suburb) live about 50 thousand people.
It is noteworthy that representatives of the so-called Syrian opposition write on Twitter that the research center was already empty at the time of the attacks. It is noted that equipment and documentation were removed from it within a few days. Where? - not reported.
Recall that earlier the American military experts said: from Trump's warning, several days before the attack itself, Asad would have time to relocate his forces and assets, and the blow could end up being dealt on the "bare walls". So while it happened?
2 object.
Jamraya Research Center. The center is located about 4 km northwest of Damascus. Here, according to Washington and Paris, Assad "could produce chemical
weapon
". Thus, it can be stated that the field itself for research activities by the OPCW is "plowed" by a missile strike?
3 object.
Mezze Military Air Base. The impact on this object was known as early as the day Trump announced the "24-48 hours to make a decision".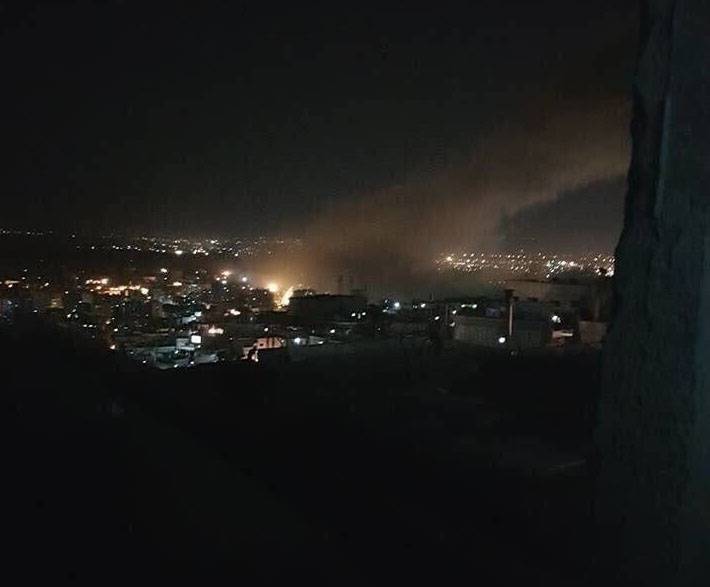 This is the very military base on which the Israeli Air Force was already attacked last year, claiming to have Iranian military infrastructure on it. Main part
aviation
Mezze was previously relocated to Khmeimim (Latakia).
4 object.
Masyaf Property outside the metropolitan province. Located in the Syrian province of Hama. Here, as previously reported by the Israeli military command, is "chemical production". Last year, the Israeli Air Force also struck the object. Then killed several Syrian soldiers.
According to unconfirmed reports, one of the goals could be in the province of Homs.
Thus, the blows were also inflicted on the objects that had previously been attacked. That is, the United States decided to "walk" in the footsteps of Israel in the UAR, in order not to look for the goal itself