Units of the Russian 58 Army Combined Arms began command and staff exercises in North and South Ossetia, reports
TASS
message of the press service of the Southern Military District.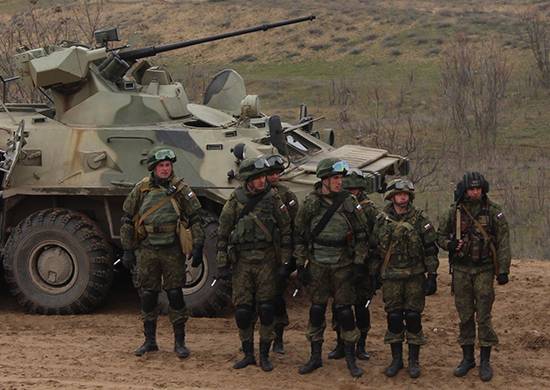 It is reported that during the exercise, servicemen "will work out the procedure for declaring an alarm, prepare weapons and military equipment for the march and combat use, load material supplies and march into the areas of column formation and concentration."
Also, units on standard equipment will march to the Tarskoye and Dzarts general military ranges. Upon arrival, motorized infantry will pass the standards for combat and special training.
In addition, "during the advancement to the designated area, the military will have to repel attacks from air strikes
aviation
conditional enemy, to overcome the infected areas in the conditions of use by the enemy
weapons
mass destruction and electronic suppression, added in the district.
In total, more than 2 thousand troops were involved in the event, about 300 units of equipment were involved.