French President Emmanuel Macron announced that he had a "red border" in the Syrian Arab Republic. According to Macron, he will give the order to the French military to strike at chemical production sites, if "it is confirmed that chemical
weapon
».
Macron quotes information service
Reuters
:
I drew a "red border" on chemical weapons. While there is no obvious evidence that chemical weapons are used. But if such evidence is received by us, then we will strike a blow at the place where it is produced.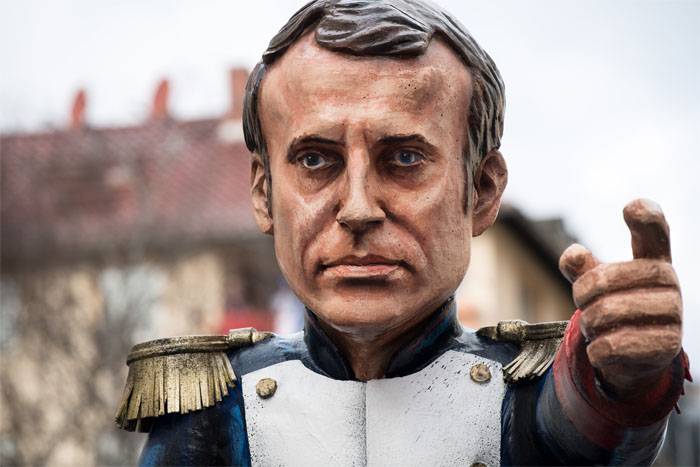 Macron said that during telephone conversations with Russian President Vladimir Putin, he expressed concern about the fact that Syrian government forces could use chemical weapons.
In other words, Macron claims that France is looking for "evidence of the use of chemical weapons" exclusively by Damascus. If Macron is provided with facts of the use of chemical weapons by militants, for example, "Jebhat al-Nusra" (* prohibited in the Russian Federation), then the French
aviation
will not rise into the air ... As it was before.
Recall that on the eve of the Russian Defense Ministry spread the information that it is "al-Nusra" * in the province of Idlib who is preparing another provocation with chemical weapons in order to accuse the Syrian army of its use. The words of Macron that France will strike in the case of the use of chemical weapons, in fact, are combined with this statement. It turns out that France is drawn into the very provocation that the terrorists are going to carry out so that the Western "coalition" again attacks the government and pro-government forces in the SAR.