State Duma deputy from Crimea Ruslan Balbek tied a statement by the former deputy chief of the General Staff of the Armed Forces of the allegedly vulnerable Crimean bridge
aviation
and missiles so that Washington has approved a plan to provide Ukraine with lethal weapons.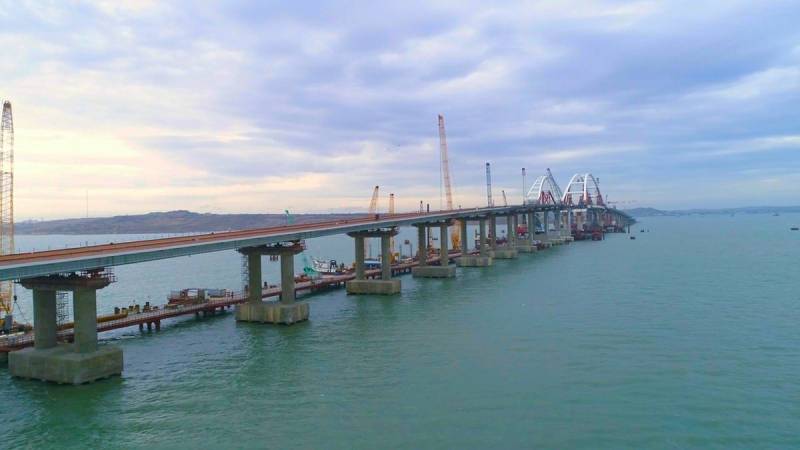 Earlier, the ex-deputy chief of the General Staff of the Armed Forces of Ukraine, Igor Romanenko, said that the Crimean Bridge is vulnerable to aircraft and land-based and sea-based missiles.
According to Balbek, this statement is evidence of a "temporary eclipse of reason."
Kiev, apparently, received an injection of courage in the form of a promise to deliver
weapons
from across the ocean, so now my head is spinning from fantasy,
he said
RIA News
.
Crimea is an inaccessible fortress of the Russian Federation. In Kiev, it is time for everyone to memorize this fact. No one will allow to question the peace and quiet in the Crimean region. Any rash and aggressive statements and actions will be harshly nipped in the bud,
added the deputy.
Recall, the White House recently approved a plan to provide Ukraine with weapons, including anti-tank missiles Javelin. At the same time, State Department spokesman Heather Nauert said that Washington had decided to supply defensive weapons to Ukraine "to ensure the protection of its territorial integrity and sovereignty."
The bridge across the Kerch Strait, which connects the Krasnodar Territory with the Crimea, will be the longest in Russia - its length will be 19 kilometers.