Crews of Tu-22М3 long-range bombers flew from an airfield in North Ossetia to an airfield of dislocation in the Kaluga region, according to the Department of Information and Mass Communications of the Russian Defense Ministry
Upon successful completion of the application tasks
aviation
attacks on terrorist targets in the Syrian Arab Republic, the crews of Tu-22M3 long-range bombers flew and arrived at the airfield in the Kaluga region
- said in a statement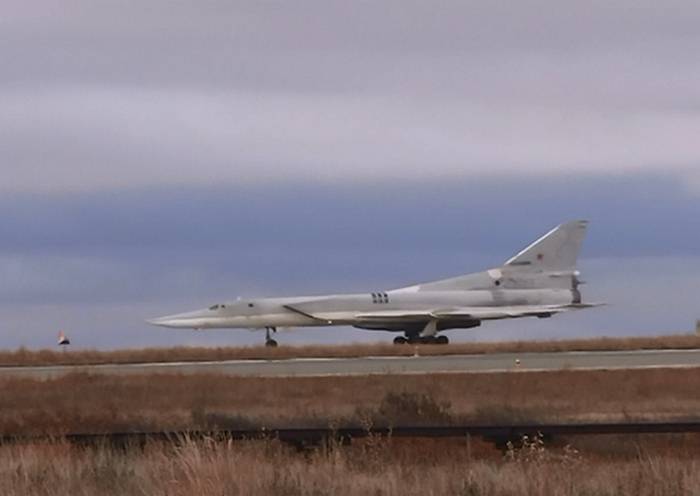 Commander of the long-range aviation, Lieutenant-General Sergey Kobylash, representatives of the All-Russian military-patriotic movement Yunarmiya and veterans' organizations, colleagues, relatives and members of the families of the arrived servicemen took part in the celebrations to mark the arrival of the crews.
Competent maintenance and effective combat use of aircraft, as well as the observance of flight safety, made it possible to qualitatively accomplish the tasks set during the counter-terrorist operation in Syria
- said Lieutenant-General Sergey Kobylash. -
Congratulations to the personnel for successfully completing their combat missions and returning to the home airfield
On December 11, President of the Russian Federation Vladimir Putin, speaking to military personnel at Khmeimim airbase, ordered the Minister of Defense to withdraw the Russian group from Syria.
During the participation of the Aerospace Forces in the operation on the territory of this country, 6956 sorties and more than 7 thousand helicopter sorties were carried out. Destroyed more than 32 thousand fighters, 394
tank
and over 12 thousand units
weapons
and technology.