The United States could lose to Russia and China in the field of artificial intelligence and the creation of robotic complexes, believes Zachary Cohen, a CNN columnist.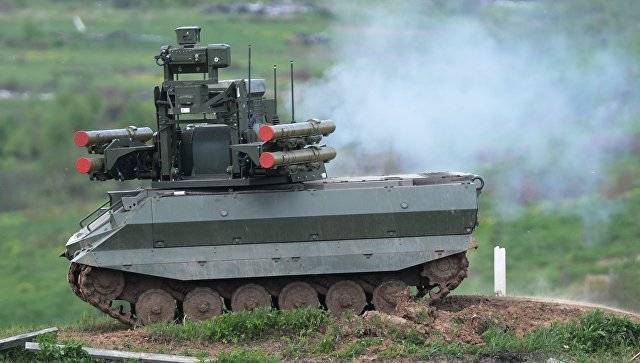 Cohen stressed that Moscow and Beijing noted the "importance of intelligence using artificial intelligence for the economy and defense."
The journalist recalled the words of Russian President Vladimir Putin, who on September 1 in the All-Russian "open lesson" declared that the world leadership would be in the country that would surpass other states in the development of artificial intelligence.
The Russian army is developing robots, drone destruction systems and cruise missiles that could analyze radar data and decide for themselves what speed or altitude they should take and in which direction to fly,
quotes Cohen's words
RIA News
.
In turn, Beijing called the development and application of these technologies a priority task of the state.
However, according to a recent report by Robert Penk, the former deputy head of the Pentagon, "there is a lack of investment in the United States for the development and implementation of artificial intelligence." He fears that Washington does not have a clear plan to keep pace with other countries, "despite the predictions that these technologies, along with nuclear
weapons
,
aviation
, computers and biotechnology can be transformative in ensuring national security. "