American journalists compared the specifics of the two fifth-generation fighters Su-57 and F-22 Raptor and tried to figure out what the aircraft will focus on in air combat, reports
Rossiyskaya Gazeta
with reference to The National Interest.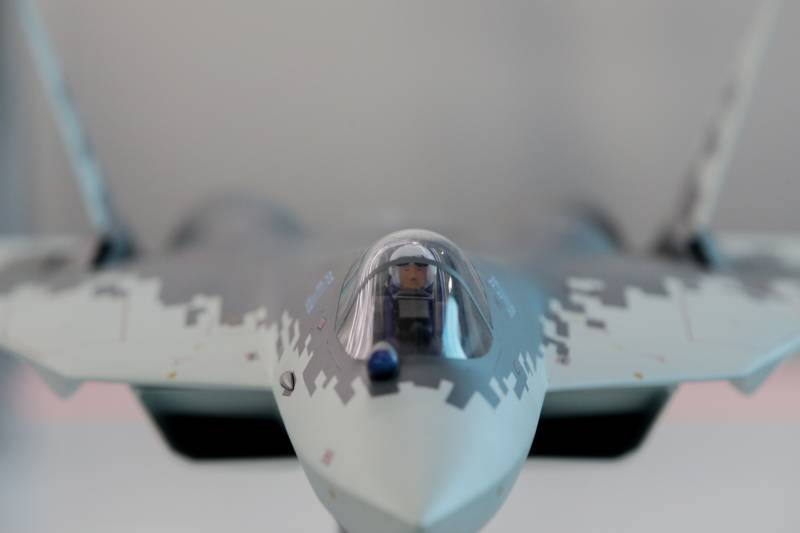 "A feature of the F-22 is the maximum use of stealth technology, which makes the aircraft less noticeable for enemy radar," writes the American edition, noting the high maneuverability of the fighter and good visibility from the cockpit.
The F-22 has more powerful engines than its predecessor, the F-15 Eagle, engines, as well as radar, thanks to which it can detect and classify a threat before it is detected by the enemy.
"Raptor has three compartments, two of which can accommodate an air-to-air guided missile with an AIM-9M / X Sidewinder infrared pointing head. Also in the F-22 can be placed six air-to-air missiles with a range of up to sixty-five miles AIMRA-120 AMRAAM ("Slammer"). In addition, the aircraft can carry adjustable JDAM bombs or four fuel tanks with a capacity of 600 gallons. And the 20 mm M61A2 cannon has enough ammunition to fire for about five seconds, "the material says.
"About Su-57 is known much less," writes the publication, nevertheless emphasizes that it has fundamental differences from the F-22: "If the Raptor designers focused on maneuverability and secrecy, then Su-57 is more oriented to maneuverability and speed. At the same time, the Russian fighter has much higher maneuverability at supersonic speeds than any other. "
It is also noted that "thanks
aviation
"the Squirrel's radar station N036, the Su-57 is capable of detecting invisible aircraft, in addition, the pilot can use the infrared search and tracking system."
According to researchers, the Su-57 has "two capacious
armory
compartments, each of which can house four K-77M air-to-air missiles capable of engaging targets at ranges of up to 100 miles, in addition, the aircraft is armed with K-74M2 infrared homing melee missiles. "
"The combination of maneuverability and infrared search system makes the Su-57 a deadly adversary," the authors acknowledge.
On the other hand, F-22, which is focused on stealth and maneuverability, can also detect the enemy at great distances, and if he manages to evade the enemy radar, "Raptor will be able to get the initiative early on in the battle."
"It's hard to understand who will win if you consider that we don't know how maneuverable the Su-57 is, but the infrared search and tracking system of the Russian aircraft, which the American invisible fighter does not have, will become the main advantage in battle," says in the article.
In this case, the publication notes that if the F-22 and Su-57 ever converge in battle, it will be "the battle of the century."
We hope that we will only think about this meeting,
the researchers conclude.