During the battles for the city of Meyadin, the Syrian army managed to seize rich trophies - many hundreds of small and anti-tank units
weapons
, dozens of armored vehicles and artillery, reports
Messenger of Mordovia
.
The American 155-mm howitzer M198, which fell into the hands of terrorists in 2014, stands out among the trophies. Then the militants of the IG (banned in the Russian Federation) smashed the 2 Iraqi infantry division in Mosul, which was armed with these howitzers, transferred by the Americans as military aid.
Then this weapon spread along the fronts of Iraq and Syria. In total, the terrorists got about fifty M198.
Aviation
the Western coalition tried to destroy the guns, but, as can be seen from the photographs, some of them survived.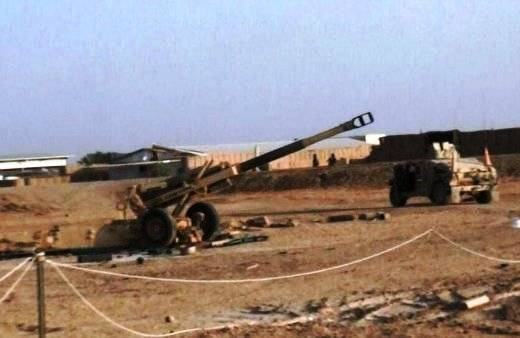 Later, in May, the 2015-th militants managed to encircle the Iraqi military near the headquarters of the Anbar Operational Command and the base of the 8-th army brigade.
The attempt by the government forces to break through from the encirclement ended in a catastrophe and the seizure of the army base, along with warehouses of weapons, equipment and ammunition. Among the trophies were again M198,
told military expert Yuri Lyamin.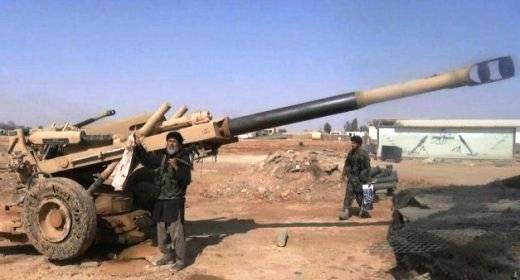 Currently, in Syria, terrorists are defeated after defeat and government troops, with the support of the VKS, are doing what the US military failed to do — systematically destroying enemy arsenals, the paper concludes.