About 2 thousand soldiers will take part in the exercise of the Ussurian airborne brigade in Primorye, for several days the paratroopers will act in the rear of the conditional enemy, reports
TASS
message of the Ministry of Defense of the Russian Federation.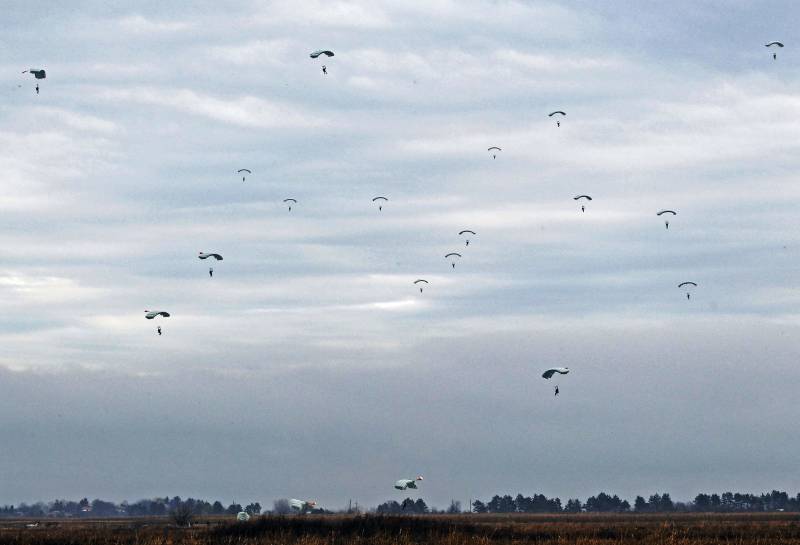 As conceived by a tactical exercise, a separate airborne unit will operate for several days in the rear of a conditional enemy and perform tasks in conditions of active use of sabotage and reconnaissance groups, electronic warfare and high-precision weapons.
weapons
forces of the conditional enemy
says release.
It is reported that "the main forces with military equipment will be deployed by military transport aircraft
aviation
IL-76, they have to land by parachute in the immediate vicinity of the conditional enemy. "
The press service added that "before the main assault force, special airborne units of the special purpose unit are parachuted into the area of ​​upcoming actions to conduct reconnaissance of facilities and firing points of the conditional enemy."
About 2 thousand troops and more than 400 units of equipment are involved in the exercise.